Welcome to CHRISTMANN + PFEIFER Angelburg.
Intelligent Building Solutions with a Long Tradition.
Since as far back as 1925, when the company was established, CHRISTMANN + PFEIFER has had a close connection with the Marburg-Biedenkopf region, primarily through the company headquarters in Angelburg, alongside the production site in Breidenbach.
From here we look after and coordinate a multitude of diverse construction projects and support clients with our comprehensive range of services:
In the process we always offer tailor-made solutions – from individual trades, through all degrees of construction completion, right up to taking full responsibility for realizing your turnkey projects.
Our product innovations such as the Preflex® Parking Garage or the C + P Modular Building have their origin in Angelburg.
In close cooperation with all C + P sites we realize construction projects of all orders of magnitude, thereby ensuring intensive support and supervision for every project. For us, proximity to customers is more than just geographic proximity, with short distances and rapid reaction times. Equally important are a collaborative partnership, constant personal dialog and the joint development of ideas and concepts. This is the only way we can create optimum solutions – and that's exactly our aim.
All services under a single roof.
Christmann & Pfeifer Construction GmbH & Co. KG
C + P Industriebau GmbH & Co. KG
C + P Schlüsselfertiges Bauen GmbH & Co. KG
C + P Leichtmetallbau GmbH & Co. KG
C + P Engineering GmbH & Co. KG
C + P Parkhausbau GmbH & Co. KG
C + P Dynamic Living Sources GmbH & Co. KG
CHRISTMANN + PFEIFER is one of Germany's most innovative companies
Read more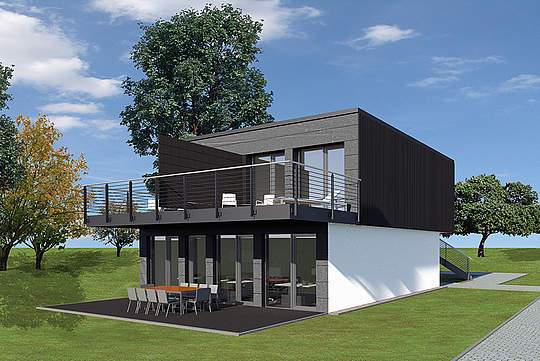 CHRISTMANN + PFEIFER expands capacities for modular construction
Read more