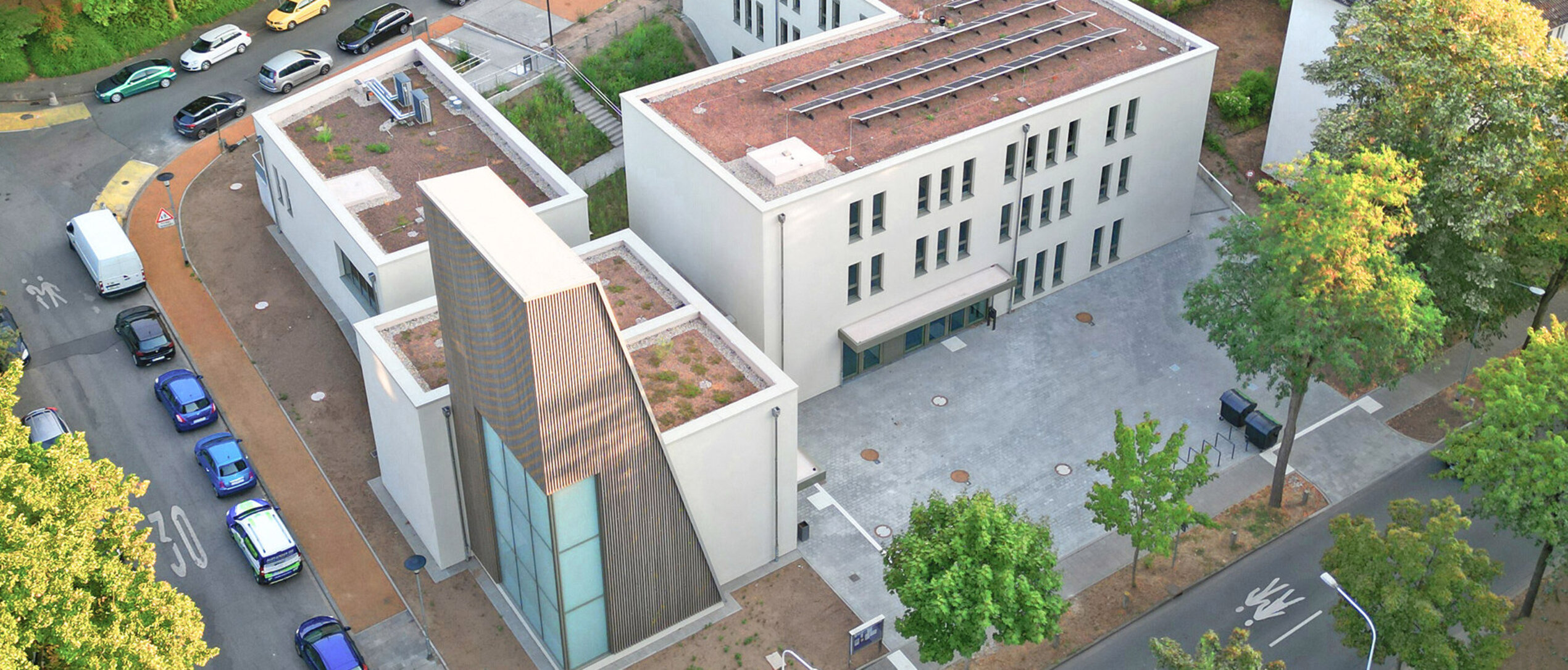 Building complex including sacral building
Major ecclesiastical project: work centers and community center with sacral building for Christophorusgemeinde (= Christophorus parish) and EKHN (= Protestant Church in Hesse and Nassau).
C + P builds turnkey industrial halls, commercial buildings, rescue stations and: special buildings. In this case also in the C + P everyday life a special project: a sacral building.
In Darmstadt, C + P realized a new sacral building for the Christophorusgemeinde as general contractor - with a 17.5 meter high bell tower with belfry and four individually manufactured bells.
However, the sacred space with adjacent community center is only one part of the project - the building complex includes a 3-story administration building with underground parking for the Protestant Church in Hesse and Nassau (EKHN), which now houses the education center and the center for pastoral care and counseling, as well as a Christophorusgemeinde parsonage.
The project, with a total investment value of 12 million euros for the three building sections, was planned from scratch on an area of 4,000 square meters after an old community center had to make way. The inner-city realization in the Woogsviertel was only one of the challenges that had to be mastered. Above all, the project management needed a lot of staying power: Construction started in May 2020, and the complex could be formally inaugurated in the fall of 2022.
The buildings are designed to be lean and to meet future demands in economic and ecological terms. Energy efficiency, low operating costs and variable use were the focus of planning and execution.
| | | |
| --- | --- | --- |
| | Developer | Christophorusgemeinde Darmstadt und EKHN |
| | Service | Turnkey Construction |
| | Place of construction | Darmstadt, Hesse |
CHRISTMANN + PFEIFER.
The ideal network of specialists for your building project.