University graduates welcome:
We're looking for trainees or direct entrants.
You have a degree in civil engineering? You have already been able to prove your professional qualities in the course of internships or initial work experience? Then you should think about applying to CHRISTMANN + PFEIFER, because in a broad-based company like ours there are many options for a successful career start.
The offer ranges from jobs in calculation to construction management or project management up to jobs in our company's own planning and engineering office. And when it comes to the building material and the construction method, we're really spoiled for choice: industrial construction in steel, building material independent turnkey construction, modular construction ... and a lot in between.
Trainee Program at CHRISTMANN + PFEIFER
You start off with a one-year trainee program that gives you a varied insight into the different departments, structures and fields of responsibility of our company. After just six months you will be assigned project tasks in one of your preferred areas of interest (e.g. statics, sales, project leadership). Your "training" will be rounded off with targeted seminars and workshops. Following your training period you can expect challenging duties and responsibilities with many development opportunities and interesting career prospects.
Direct Entry at CHRISTMANN + PFEIFER
You know exactly which job suits you best and in which field you wish to start your development? Then please see our Job portal for current vacancies. In addition to "on-the-job training" we also support you with various seminars.
So shape your future by sending us your application. We look forward to meeting you!
Live, Learn And Work at CHRISTMANN + PFEIFER.
As a company for which tradition and innovation go hand-in-hand, we offer our employees long-term perspectives and a wide range of career opportunities. We have created the best conditions for achieving this:
Leeway and Personal Responsibility
exciting tasks
flat hierarchies
interdisciplinary teams
high degree of freedom but with backing
Individual Support
regular appraisals
qualification measures and further training
coaching
close cooperation with universities
Reliability and Continuity
value-based management
long-term perspective
almost 100 years of company history
Motivating Work Environment
attractive payment
modern work equipment
family-friendly climate
company pension scheme
additional vacation days
flexible working hours
Health and Cohesion
job bike
health measures
company physician
employee events
Benefits
free parking
workwear
discounts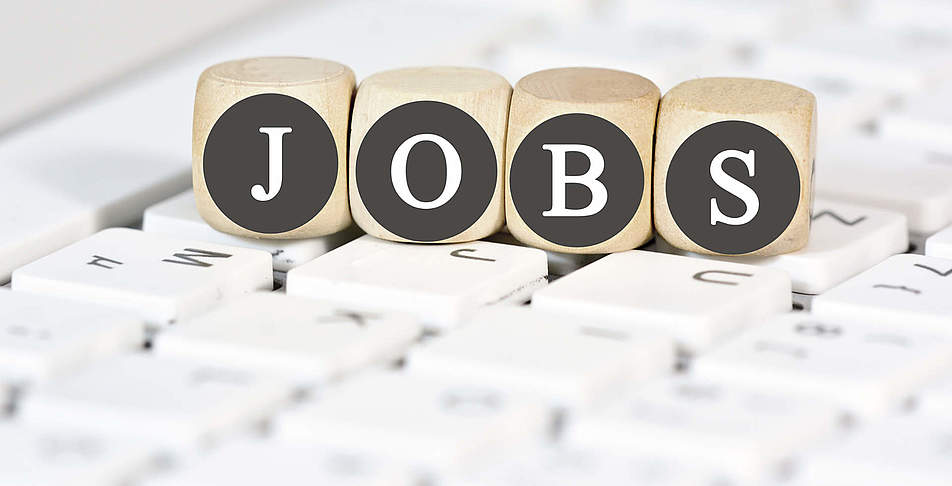 Job Portal.
Are you already planning your entry into a career and know exactly which job suits you best and in which field you wish to start your development? Then please see our Job portal for current vacancies. We look forward to receiving your application.
To The Job Portal
Working as BIM coordinator at C + P.
The BIM (Building Information Modeling) method is a central process in the digitalization of the construction industry. An important and highly interesting topic. Artur Trautvetter-Gross has already delved into this area while studying civil engineering and is now driving the topic as overall coordinator for digitalization and BIM at CHRISTMANN + PFEIFER.
Learn More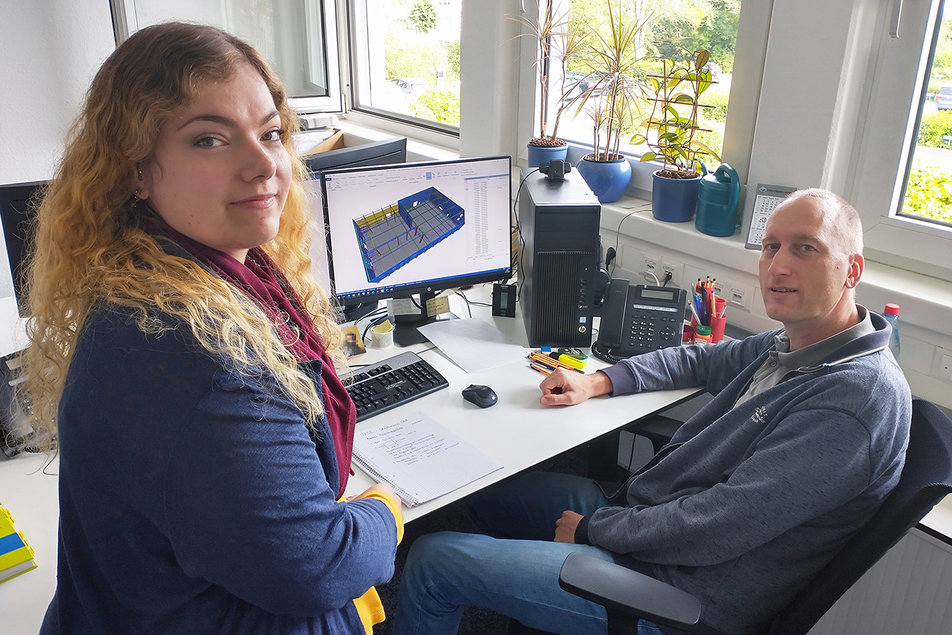 Career Start as a Trainee at C + P.
Trainee then and now: Jennifer Daum and Lars Nitsch both started as trainees at CHRISTMANN + PFEIFER after completing their degrees in civil engineering. That was almost 20 years ago for Lars. We asked them: Why can a traineeship still be the right thing to do to start your career today? How was the trainee period then and how is it today with Jennifer?
Learn More