Building with C + P

Modular Construction
Modular construction with CHRISTMANN + PFEIFER.
We instill individuality into series production.
Industrial production is also finding its way into the construction industry. We think: For good reason, because the modular design can score significantly in many aspects compared to the conventional design. Speed, sustainability and quality are just a few advantages.
As your general contractor, we will be happy to take over the turnkey processing of your modular construction project. You will receive all services from a single source – directly from the specialist.
FOR WHOM IS MODULAR BUILDING INTERESTING?
What began in the 1970s with the construction of prefabricated houses has since developed significantly. While the first prefabricated houses exuded little esprit in terms of design, there are almost no limits to the design options today.
Modularity is not necessarily synonymous with monotony!
For this very reason, the modular design can also be used anywhere. It is suitable for builders from industry and trade as well as for private builders or builders in the public sector, project developers and investors.
When can we build for you? Our contact persons are always available for an initial consultation – free of charge and without obligation, of course.
Speed.
Shortening of the construction time by 60-70% compared to the conventional construction due to parallel processes.
Sustainability.
Very good recyclability thanks to multiple use of the modules and our main raw material steel.
Quality.
Consistently high quality through serial production in our own factory and our standardized processes.
---
Modular construction – why, actually?
One very important aspect is sustainability: a modular building can go through several phases of use and steel, as one of our main materials in modular construction, is particularly noteworthy due to its good recyclability. The controlled serial production with almost 100% degree of prefabrication and the optimal conditions in our own production ensure a consistently high quality. Thanks to the parallel processes in the factory and on the construction site, construction projects can be implemented in a 60-70% shorter construction time. Anyone who builds modularly benefits from a high level of planning security thanks to the guaranteed dates and prices as well as just-in-time delivery.
---
Sustainability in modular construction.
As a steel construction specialist, we naturally also rely on this material in modular construction. Its recyclability makes steel a regenerative building material and thus relieves the carbon footprint. In addition, a module building can go through several phases of use and during dismantling, care is taken to ensure that the material residues are returned to the material cycle as optimally as possible. But even at the beginning – still during production – a plus in ecological quality can be achieved through energy-efficient, optimized production methods.
---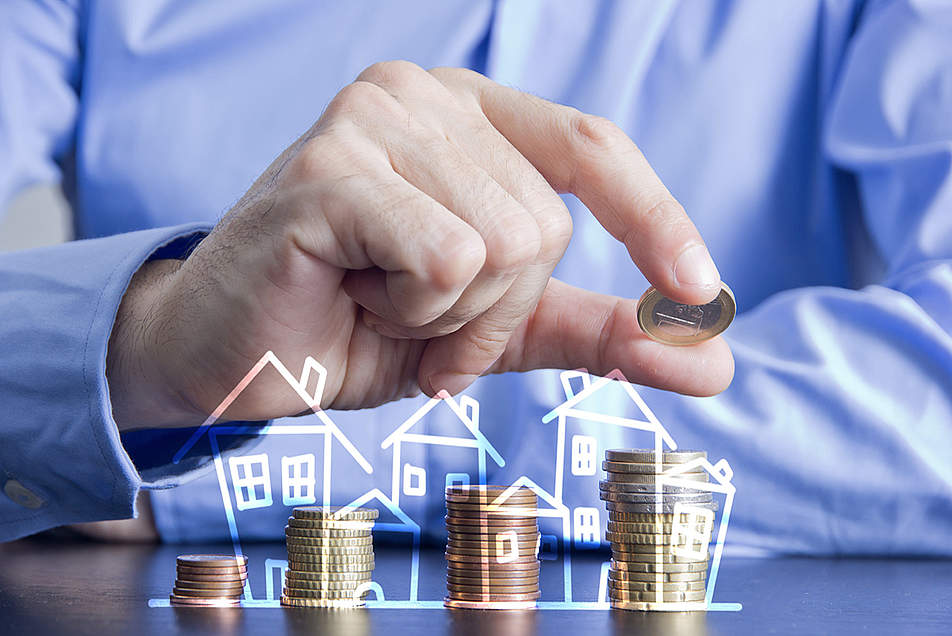 Modular construction – prices and costs.
Unlike the question "What does a stick of butter cost", we unfortunately cannot answer the question of THE costs for a modular building as a whole. Many factors play a role here. What do you want to build? Where do you want to build? What size should your building be? How should the room modules be equipped? But one thing is certain: with us, you have maximum transparency and full control with regard to costs. Because that is THE advantage in modular construction: we calculate the exact costs as part of the planning phase – and they are then certain. Thanks to industrial production, we can reliably plan our buildings... and even promise you the delivery date at an early stage!
Which buildings can be built modularly?
The question should rather be: What can NOT be implemented in a modular design? Honestly: we can hardly think of anything, because thanks to the flexibility of the C + P modular buildings, there are hardly any limits to your imagination.
Here are some examples of possible modular construction projects:
Residential buildings, for example, apartment complexes
Hotels
Office buildings
Kindergartens
Schools
Senior residences/retirement homes
Student dormitories
Accommodation for truck drivers (maybe also in combination with a truck parking deck?)
…
Everything from a single source.
... directly from the specialist. Thanks to our almost 100 years of experience as a construction service provider, we know exactly what needs to be considered in construction projects. For you, this means increased planning security, cost transparency and adherence to delivery dates.
And of course, despite serial production, there is still enough scope for the implementation of your individual wishes. Our modular buildings are versatile in use and can be used flexibly.

Turnkey construction.
As your general contractor, we will be happy to support you in these phases:
Consulting, Planning & Calculation
Manufacturing & equipping the modules including windows, doors, plumbing, electrics and interior fittings
Coordination of work and trades in the factory and on the construction site
Assembly & completion of the modular building on the construction site (facade, roof, etc.)
The C + P modular construction.
A C + P modular building consists of two or more individual modules. The number of modules used and their design depend on your requirements. In this way, a standardized product always becomes a tailor-made, individual solution. This even goes so far that we can subdivide your modular building into so-called fixed modules and interchangeable modules if required. This makes your modular building even more flexible, because, as the name suggests, you can simply replace the removable module if necessary – regardless of whether there will be a change of location, renovation or change of use in the future.
Shall we tackle your project together?
We would be delighted! We would be more than happy to take the helm as your modular construction architect and work with you in developing your building solution in modular construction. Rely on CHRISTMANN + PFEIFER in modular construction and convince yourself with our know-how. We look forward to receiving your inquiry! It's this simple:

Your idea
You tell us your ideas and requirements:
What do you want to build?
Where do you want to build?
How flexible should your modular building be (keyword: interchangeable module)?
How do you want to use your modular building?
How should your modular building be equipped?

Our proposal
We will make you a proposal on the possible execution of your project:
Number and structure of the modules
Interior design
Assembly
Facade design
....

Your desicion
It's your turn: do you like our proposal? Do you have any modification requests? We would be happy to work with you on the fine tuning and look forward to step 4.

Production and assembly
Now it's our turn: We start manufacturing the room modules and coordinate the necessary preparatory work on the construction site in parallel.
After assembly and the final fine-tuning on site at the construction site (connection of the modules, facade work, etc.), we hand over the finished C + P modular building to you, ready for occupancy!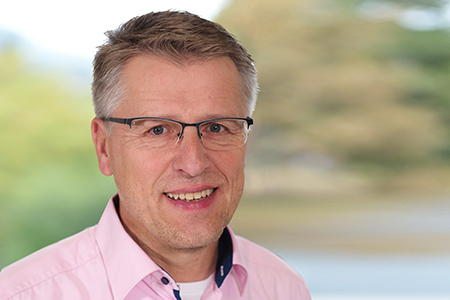 Angelburg.
C + P Schlüsselfertiges Bauen
GmbH & Co. KG
Dipl.-Ing.
Matthias Acker
Chief Executive Officer
+49 6464 929-553
+49 6464 929-559
m.acker(at)cpbau.de