Building with C + P

Building a school
Our favorite subject: a modularly designed turnkey-ready school building.
More space for education – and provided quickly, flexibly and securely.
Okay, admittedly: a modular school building is not exactly rocket science. Nevertheless, the advantages of this type of construction are obvious. Cost security, flexibility, speed and sustainability are just a few of the keywords that come to mind. But why exactly are these things more important than ever in school construction today?
Major structural challenges in education
This is due to the multitude of challenges faced by the education system today: restructuring backlogs, fluctuating numbers of pupils due to years featuring high or low birth rates, lack of rooms for all-day care and new educational approaches all compel one to take action. Anyone who wants to build a school today has to plan and build differently than was done 10, 20 or 30 years ago.
The modular construction method provides suitable solutions for all these cases, regardless of whether an existing building is to be expanded, converted or renovated or whether a new building is planned on a field. Since the conversion of a modular building is easily possible, the room layout can be changed at any time, classrooms can be merged or divided or the entire building can even be expanded or reduced.
A school building with a modular design always adapts to the needs and wishes of the users and not the other way around. And that's the way it should be, because only those who feel comfortable and find optimal conditions can put all their energy into learning and really flourish.
See for yourself! We are happy to provide personal advice – of course free of charge and without obligation. We look forward to hearing from you.
Modules in steel-wood hybrid construction method.
In modular construction, we combine the two materials steel and wood in a special way and create a modern and flexible product in terms of innovation and ecology. The supporting structure of our steel-wood hybrid modules consists of a steel construction, while the exterior walls are realized via prefabricated elemental wood stud walls. Steel is versatile and very durable, and it can also be reused and recycled without loss. As a steel construction specialist with almost 100 years of experience, we know about the advantages and nature of this material and use it optimally in our projects. Through the complementary use of the renewable raw material wood, we place a special emphasis on sustainability and resource efficiency in the production of our modules.
---
Build a school – but please do so quickly and flexibly!
Many cities and municipalities are currently feeling increasing pressure to create additional space for education and care as quickly as possible. In this instance, building concepts that can be flexibly adapted to changing requirements are in demand. The modular design offers particular advantages here. The individual room modules of a modular building consist of a load-bearing steel frame construction that does not have any load-bearing interior walls. This means that room layouts can be changed at any time, classrooms can be easily reduced or enlarged or entire modules can be added or removed. At the same time, the construction time for modular construction projects is reduced by 60 - 70 % compared to conventional construction due to the parallel processes in the factory and on the construction site.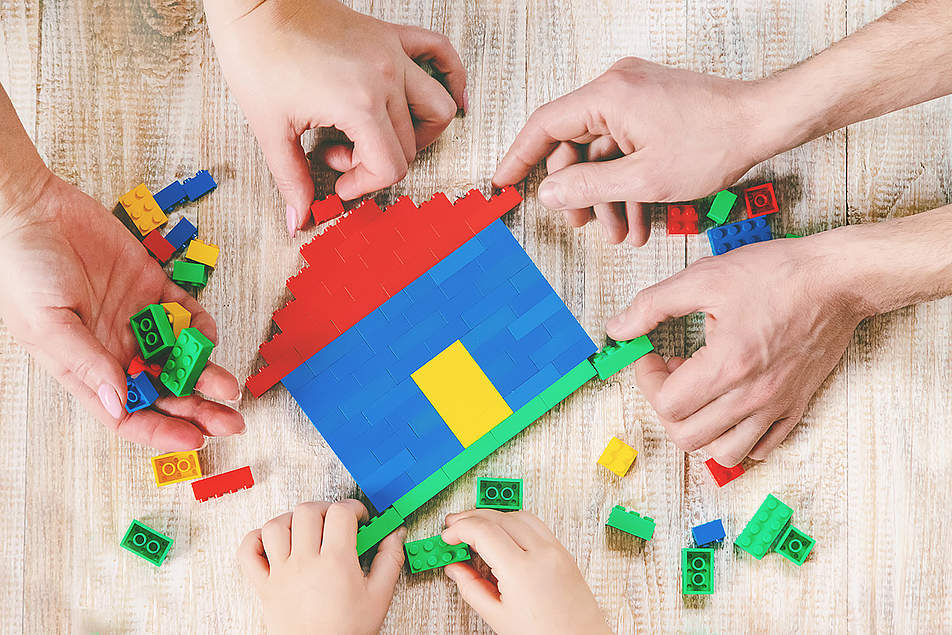 ---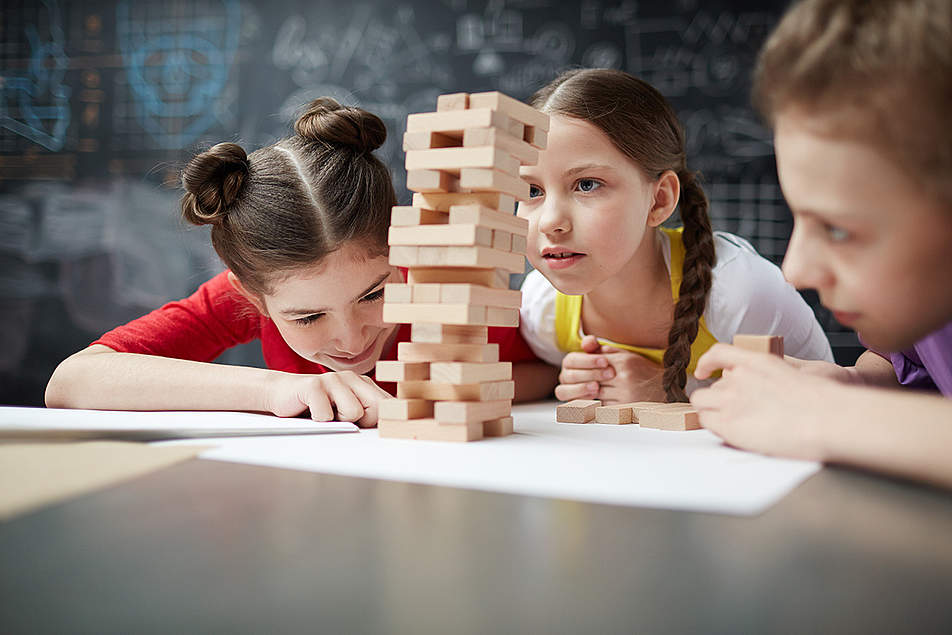 Build a school – but please do so safely and sustainably!
Of course, we've done our homework: When erecting our turnkey school buildings in modular construction, current school building and GUV regulations are observed. Security is always the top priority! That ranges from the question "Can the windows be opened? If yes, how?" to the installations and the implemented technology to the design of staircases, escape routes and outdoor facilities. We're also pleased to be top of the class in terms of sustainability. As a steel construction specialist, we also rely on steel as the most important material in modular construction. Steel can be 100% recycled and reused without any loss of quality. In addition, we rely on wood as a renewable raw material for the exterior walls of our modules. And of course, in our buildings we also generally ensure that all the materials used contribute to a healthy and pleasant room and learning environment.
---
Build a school – but please do it reliably and according to plan!
We love it when a plan works! That's why for us, planning a turnkey school building is also the be-all and end-all. This is why we will ask you many questions at the beginning of our cooperation in order to determine your wishes and to be able to implement your requirements optimally. Afterwards, we move on to the detailed planning. And you rely on it: What's put down on paper is what's built in the end! In concrete terms, for you this means: Reliable costs thanks to a solid cost calculation and fixed price guarantee. Deadline security thanks to industrial production and just-in-time delivery. Consistently high quality thanks to the controlled serial production of our room modules and our standardized processes. Does that sound convincing? Then let's start planning your school building together! We look forward to hearing from you!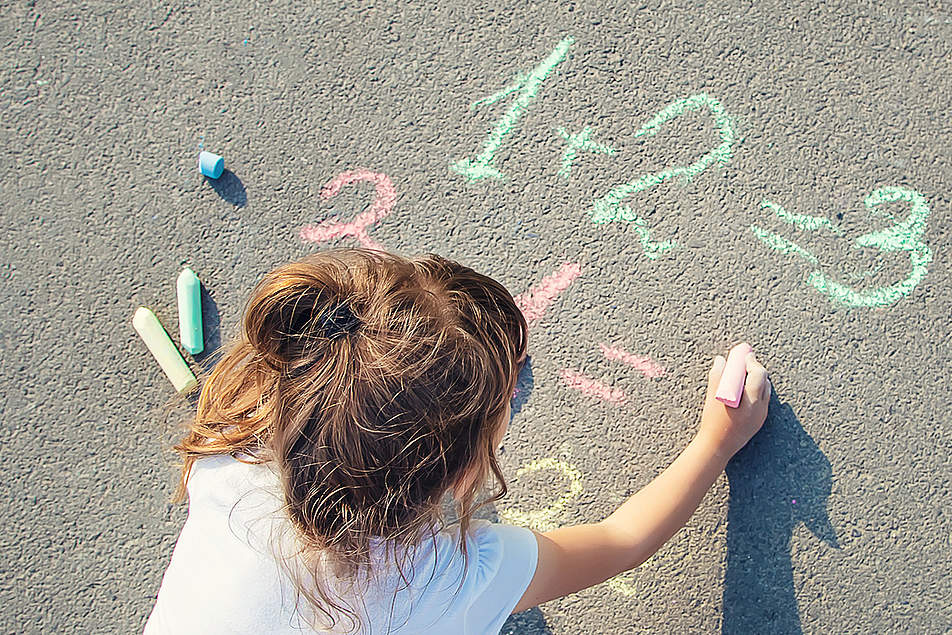 ---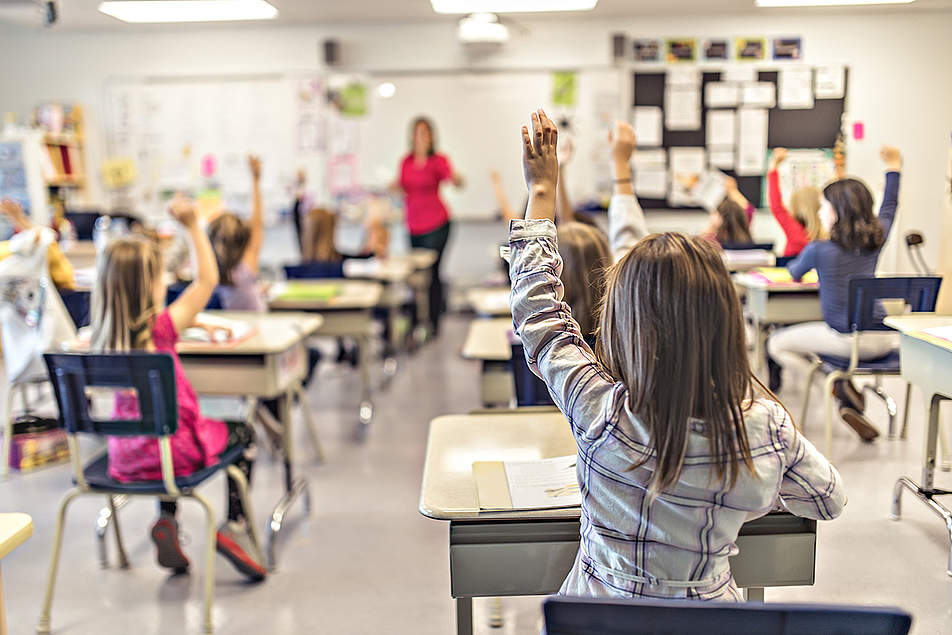 Build a school – but please do it while classes are in session!
Would you like to renovate a school building? Or erect an additional building on the school premises? And do it in as "minimally invasive" a way as possible, so that lessons are not disturbed or only slightly disturbed? Does that hardly sound feasible to you? To us that sounds like a nice dream, because this is exactly where the advantages of the modular construction method come into play! On the one hand, thanks to the industrial production of the room modules, we can reliably plan and coordinate all deadlines. On the other hand – depending on the agreed degree of prefabrication – we can prepare and expand the modules as far as possible in the factory in order to make the work on the construction site as inextensively as possible. In the best case scenario, it can even be timed so that the necessary work on site takes place during the holidays. Does this sound like something you're planning? Then please don't hesitate to get in touch! We'll be happy to work out a detailed project schedule with you.
We look forward to hearing from you.
We are always there for you. No matter whether for a non-binding first consultation or specific planning for an upcoming project. Just give us a call, write an email, or send us a message using our contact form. We look forward to hearing from you!

Contact us now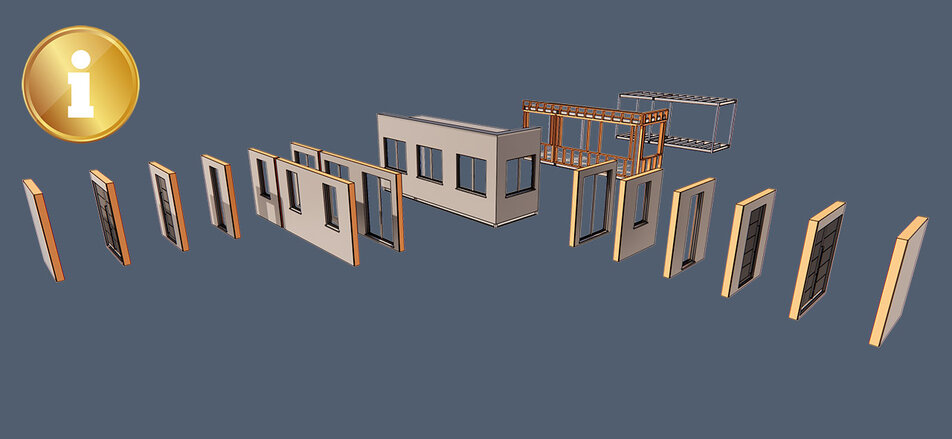 Modular construction based on the construction kit principle.
The C + P SmartFit-Module.
In modular construction, we rely on a customizable flexible construction kit. Its core element, the C + P SmartFit Module, is standardized and preconfigured, but still allows for customized construction with plenty of individual design freedom. We supply the module - you supply the ideas!
Learn more
Speed.
Shortening of the construction time by 60 - 70 % compared to the conventional construction method through parallel processes in the factory and on the construction site.
Sustainability.
Hybrid modules made of recyclable steel and renewable raw material wood for added ecological quality and resource efficiency.
Quality.
Consistently high quality thanks to industrial series production in our own factory and our standardized processes.
Cost security.
Maximum transparency, full cost control and planning security thanks to reliable calculation and fixed price guarantee.
Building a school made easy: turnkey from a single source.
Your idea, our solution! As a reliable partner, we'll be happy to accompany you in the process right from the start and take on these tasks:
Integrated planning according to BIM methodology
Manufacturing & assembly of the room modules
Coordination of all trades on the construction site
At the end of the day, we provide a turnkey-ready handover of the new building. Is that exactly what you are looking for? We look forward to hearing from you!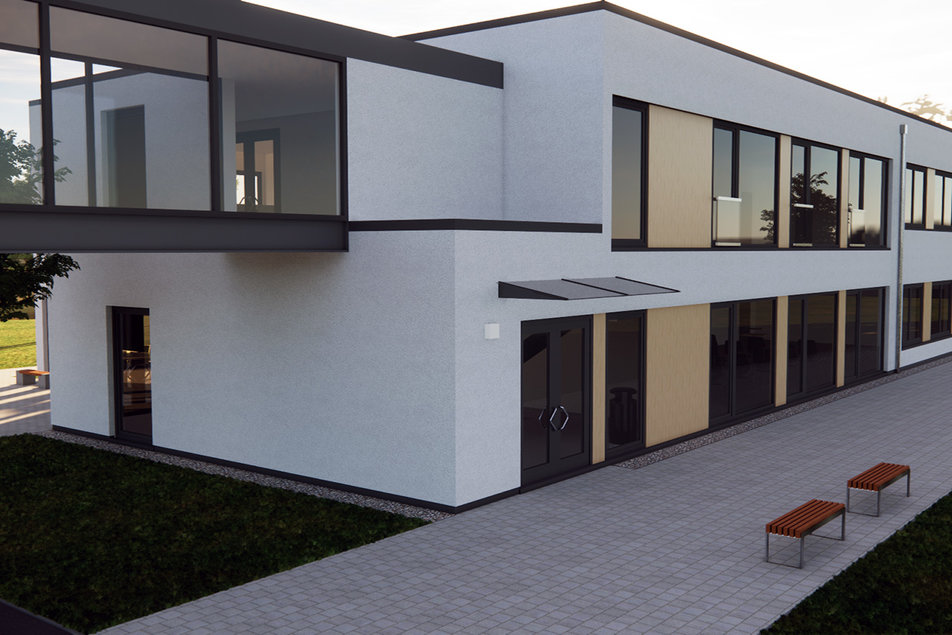 We look forward to hearing from you.
We are always there for you. No matter whether for a non-binding first consultation or specific planning for an upcoming project. Just give us a call, write an email, or send us a message using our contact form. We look forward to hearing from you!

Contact us now