Building with C + P

Light Metal Construction
Light Metal Construction By CHRISTMANN + PFEIFER Gives Your Building a Face.
Aesthetic, Functional, Precise.
An optimum facade not only impresses through aesthetic architecture, but also fulfills special requirements relating to thermal insulation, sound insulation, light transmission, protection from the sun and sustainability. This all has to be brought together harmoniously. To achieve this, the combination of the construction materials light metal, steel and glass offers practically unlimited opportunities in respect of functionality, design and quality.
Consulting is what sets CHRISTMANN + PFEIFER apart and it provides the basis on which you can implement your creative and commercial ideas. We listen and then point you in the direction of a tailor-made solution for your project on the basis of corresponding calculations and careful selection of products. We will simultaneously explore how intelligent modifications or alternatives can be utilized to achieve your architectural objectives, also in terms of building physics, energy and commercial aspects.
We posses the experience and know-how that allows us to leverage potential and competently and reliably support you during every phase. Irrespective of whether we provide system-independent consulting and tendering support, already provide assistance with planning new buildings during the initial phase, or "open-up" an existing building for rehabilitation purposes - as a reliable partner we'll always be at your side with advice and naturally, above all, support. In this way we can achieve the optimum level of cost effectiveness, aesthetics and indoor climate while taking the respective framework conditions into consideration.
C + P Light Metal Construction – the Experienced Experts For:
Metal and glass facades
Window and entry systems
Fire and smoke protection elements
Functional and design elements
Solar shading systems
System-independent consulting
Intelligent alternative solutions
Our references will give you a good initial overview of our projects. We would furthermore be pleased to advise you on all options relating to the issue of glass and metal facades at any time.
Light Metal Construction with Precision. For Efficient Building.
The versatile combinability of the construction materials light metal, steel and glass allows manifold options in terms of the functionality and design of facades to be exploited to the full. To achieve this it is important to have a partner at your side that shapes and realizes projects, while simultaneously taking commercial and aesthetic considerations into account. A partner that listens - in order to leverage potentials to the full and develop tailor-made solutions. A partner such as CHRISTMANN + PFEIFER. We…
ensure a high level of efficiency through harmonized interfaces between the trades
provide you with well-founded consultancy services
possess comprehensive know-how
deliver high-quality, cost-optimized solutions.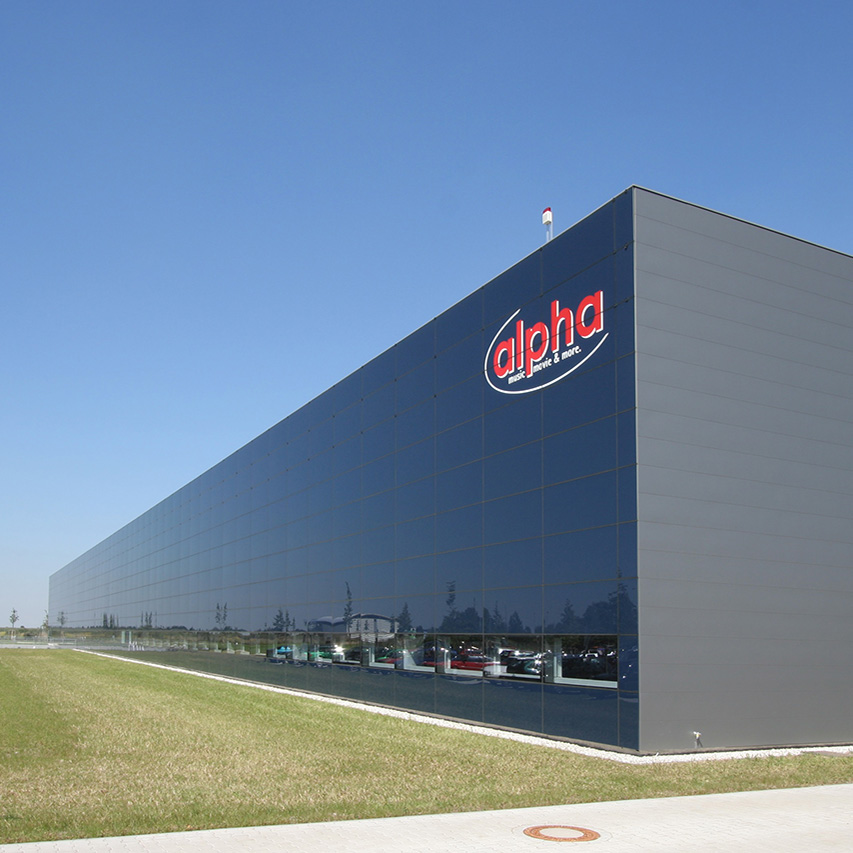 We look forward to hearing from you.
We are always there for you. No matter whether for a non-binding first consultation or specific planning for an upcoming project. Just give us a call, write an email, or send us a message using our contact form. We look forward to hearing from you!

Contact us now
Our light metal construction references.
Flexible Building with CHRISTMANN + PFEIFER: Your Problem – Our Solution.
With CHRISTMANN + PFEIFER you decide how comprehensively you want your construction project supported and which services you wish to procure from us. We provide you with agile support with precisely those project components that you wish to procure from us. From individual services, usually building on customer-side planning, through individual trades sourced internally, right up to turnkey realization - we undertake projects to various degrees of completion. Everything made to measure and from a single source.

Planning and Project Development
Basic evaluation
Conceptual design
Visualization

Project management
Project management
Construction management
Supervision (quality/costs/deadlines)

Individual service
Steel construction
Light metal construction
Facade
Planning service

Optional combination of individual services
Structural steelwork + light metal construction
Partition walls + furniture

Partial turnkey
Hall construction from the upper edge of the foundations with roof + wall

Turnkey
Turnkey buildings and halls, if required with design planning and planning application

Building and fitting out
Turnkey construction of buildings with installations, including interior planning, commencing with requirements planning
Experience Based on Tradition
Almost 100 years of practical experience have given us a professional perspective and overview - and we know exactly what counts when it comes to construction projects for industrial clients.
Quality and Safety
Building with C + P means building with quality. We back this up with personal accountability and self-commitment, but in particular with certified processes.
Always on the Spot
Construction requires regional support, so we have several branches and sales offices throughout Germany - in addition to our company headquarters in the State of Hesse.
In-House Structural Steelwork Production
Our in-house structural steelwork production ensures high quality on-time performance. Our particular strength: production capacities of up to 30,000 t and component weights of up to 150 t.