Shape Your Future Career:
The CHRISTMANN + PFEIFER Job Portal.
The companies of the CHRISTMANN + PFEIFER Group have been developing exciting solutions for industrial and commercial construction since 1925. Irrespective of whether it's an ambitious major project or a smaller regional construction scheme - the name CHRISTMANN + PFEIFER is synonymous with integrated planning and reliable project execution.
With several production and sales sites throughout Germany we are active in the fields of engineering, structural steelwork, light metal construction and bridge building right through to turnkey construction.
Become part of our team. We look forward to receiving your application!
Applying to CHRISTMANN + PFEIFER:
You can send your application documents to us securely via our convenient online form. If you have any inquiries or encounter problems please send us an email karriere(at)cpbau.de or call us on +49 6464 929-0.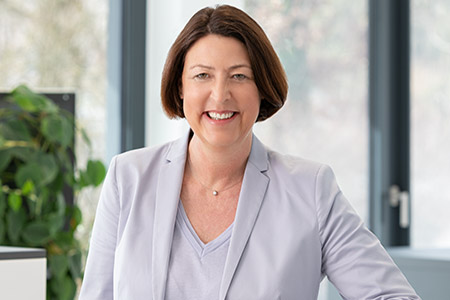 Angelburg.
Christmann & Pfeifer Construction
GmbH & Co. KG
Dipl.-Angl. (Betriebswirtschaft)
Ulrike Bonacker
HR Manager, Authorized Officer
+49 6464 929-210
+49 6464 929-29210
karriere(at)cpbau.de