Products

C + P Modular Building
Live, reside, work in the C + P modular building.
Built in series – for your added sustainability, quality and planning security.
In our modular buildings, we combine the best of two worlds for you: our almost 100 years of experience as a construction services provider, our in-depth know-how in steel construction and our process knowledge in the course of construction projects combined with fresh ideas, current trends and the latest findings. The result is an innovative building concept in a modular design.
As your general contractor, we take care of the entire process for the construction of your modular building:
Advice
Planning
Calculation
Execution
Technical building equipment
Furnishings
As a builder, you benefit above all from the great planning security, cost transparency and high quality and still have a lot of design freedom, because our modular buildings are versatile in use and can be used flexibly.
---
The material.
As a steel construction specialist, we naturally also rely on this material in modular construction. Steel is characterized by its sustainable properties, its flexible usability and its economic efficiency. With it, large spans can be realized with a small cross-section, which enables filigree and relatively light structures. This makes steel our best resource for the implementation of modular construction projects.
---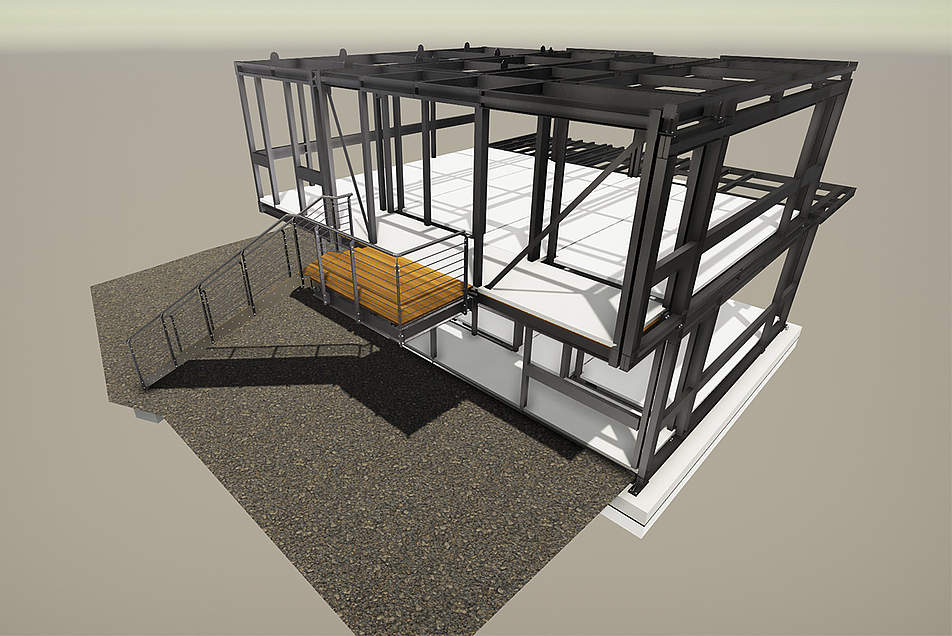 The components.
A C + P modular building consists of two or more individual modules. The number of modules used and their design depend on your requirements. In this way, a standardized product always becomes a tailor-made, individual solution.
For us, modular construction does not mean average in any aspect.
This even goes so far that we can subdivide your modular building into so-called fixed modules and interchangeable modules if required. This makes your modular building even more flexible because: The modules defined as "changeable" during the planning and construction phase can be easily replaced later if required. Be it due to a change of location, as part of a renovation or due to a change of use.
---
The manufacturing.
We manufacture our modules in C + P's own production facilities in Germany – from the steel frame construction to the interior fittings including furniture. The controlled serial production ensures a degree of prefabrication of almost 100%. Thanks to the optimal conditions in our own workshops and the standardized processes, the prefabricated elements impress with their consistently high quality.
Due to the parallel processes taking place in our factory and on the construction site, the construction time is also significantly reduced compared to projects in conventional construction. If you build modularly, you benefit from enormous time savings.
---
The equipment.
Of course, we build our room modules fully furnished, i.e. turnkey. With us, you get everything from a single source, because as a general contractor we take care of the entire process for the construction of your modular building. No matter whether residential building, office, hotel room, senior residence, or ... Our modules are delivered to your construction site ready for occupancy or habitation and assembled on site. For you this means: immediate usability!
---
The assembly.
The supporting structure of our modules consists of a steel frame construction, which is filled with appropriate wall and ceiling elements. The manufacturing takes place in our own production facilities. The finished modules – including the interior, of course! – are delivered to the construction site ready for assembly. On site, they are connected to each other by coupling, stacking, adding and interchanging and are assembled into a complete C + P modular building.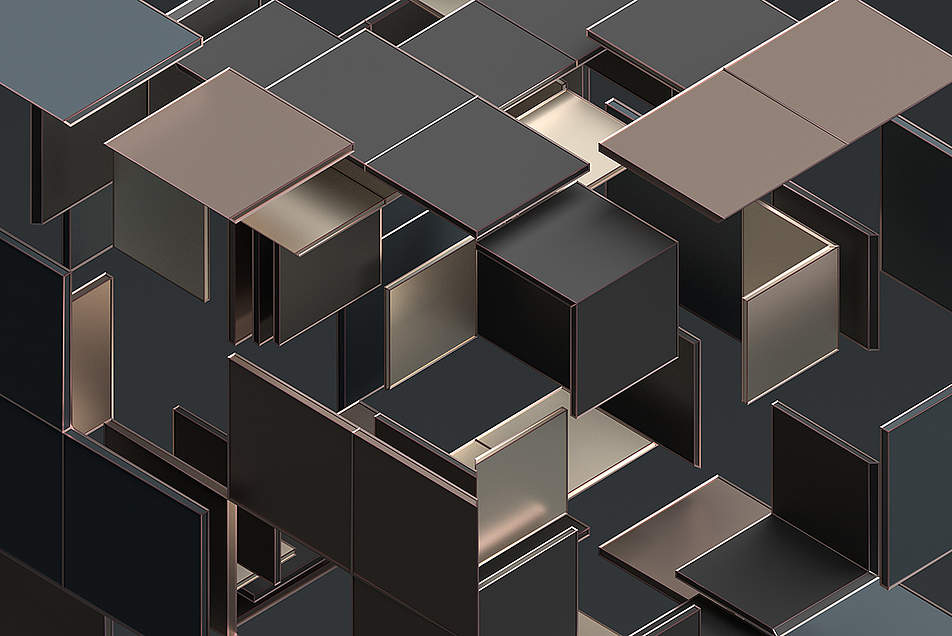 Advantages of the C + P modular building.
Sustainability through different usage phases of the modules and the recyclability of steel
Consistently high quality through controlled serial production with almost 100% degree of prefabrication and standardized processes
Planning security through deadline and cost security as well as just-in-time delivery
Flexibility by coupling, adding and stacking the modules
Speed through parallel processes in the factory and on the construction site – this means: Shortening the construction time by 60-70% compared to conventional construction
Immediate usability through ready-to-move-in and ready-to-live delivery
Optional change of location or change of use through the use of change modules
Let's go into serial production together.
Are you interested in our C + P modular building? We would be happy to work with you to develop your individual modular construction solution. Rely on CHRISTMANN + PFEIFER in modular construction and convince yourself with our know-how. We look forward to receiving your inquiry! It's this simple:

Your idea
You tell us your ideas and requirements:
What do you want to build?
Where do you want to build?
How flexible should your modular building be (keyword: interchangeable module)?
How do you want to use your modular building?
How should your modular building be equipped?

Our proposal
We will make you a proposal on the possible execution of your project:
Number and structure of the modules
Interior design
Assembly
Facade design
....

Your desicion
It's your turn: do you like our proposal? Do you have any modification requests? We would be happy to work with you on the fine tuning and look forward to step 4.

Production and assembly
Now it's our turn: We start manufacturing the room modules and coordinate the necessary preparatory work on the construction site in parallel.
After assembly and the final fine-tuning on site at the construction site (connection of the modules, facade work, etc.), we hand over the finished C + P modular building to you, ready for occupancy!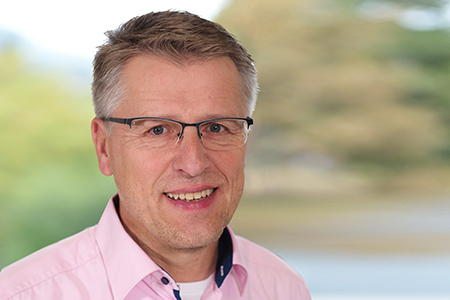 Angelburg.
C + P Schlüsselfertiges Bauen
GmbH & Co. KG
Dipl.-Ing.
Matthias Acker
Chief Executive Officer
+49 6464 929-553
+49 6464 929-559
m.acker(at)cpbau.de