Building with C + P

Interview on modular educational building
School or kindergarten in modular construction –
possibilities, benefits and meaning.
We provide answers on the most important questions.
---
One can hear it regularly: There are big building challenges in education. Which are those specifically and what are the reasons?
Some time ago, an impressive number was circulating in the media: In Germany there is a lack of 342,000 daycare places ... and that concerns just the daycare for children under three! To clarify: extrapolated or converted, this corresponds to an area of ​​approx. 2,137,500 square meters. That in turn would be almost 300 Bundesliga soccer fields. We are talking about a construction volume of over 4 billion euros only for the under 3 care – children over 3 are not even included.
This numbers game shows impressively: Childcare places are urgently needed! Therefore, building kindergartens should almost become a trend ...
A backlog of renovations and repairs can increasingly be observed in schools. Many old, partly still rock solid buildings are not able to achieve the current state of the art in terms of energy saving or ventilation. And the topic of ventilation in particular was on everyone's lips recently due to the pandemic, whereby the existing deficits have sometimes become very clear.
Added to this is the unpredictable factor of fluctuating student numbers. Age groups with high and low birth rates change constantly, immigration also influences the number of pupils and with regard to the choice of school type (grammar school, secondary school, comprehensive school, etc.) there is hardly any possibility of reliable planning. In addition, there is often a lack of space for all-day care and the implementation of new educational concepts.
Anyone who wants to build a school today has to plan and build differently than 15 or 20 years ago.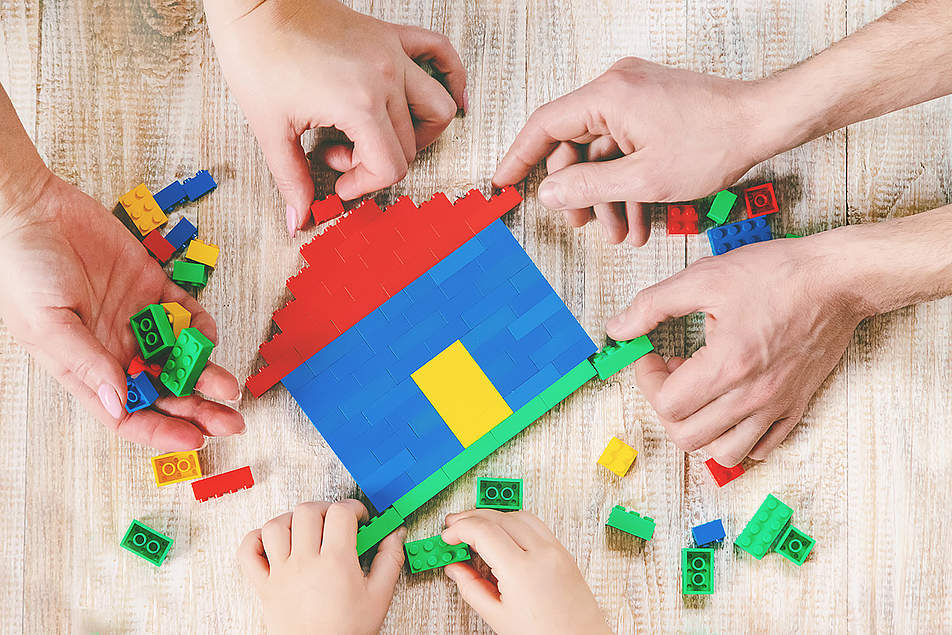 ---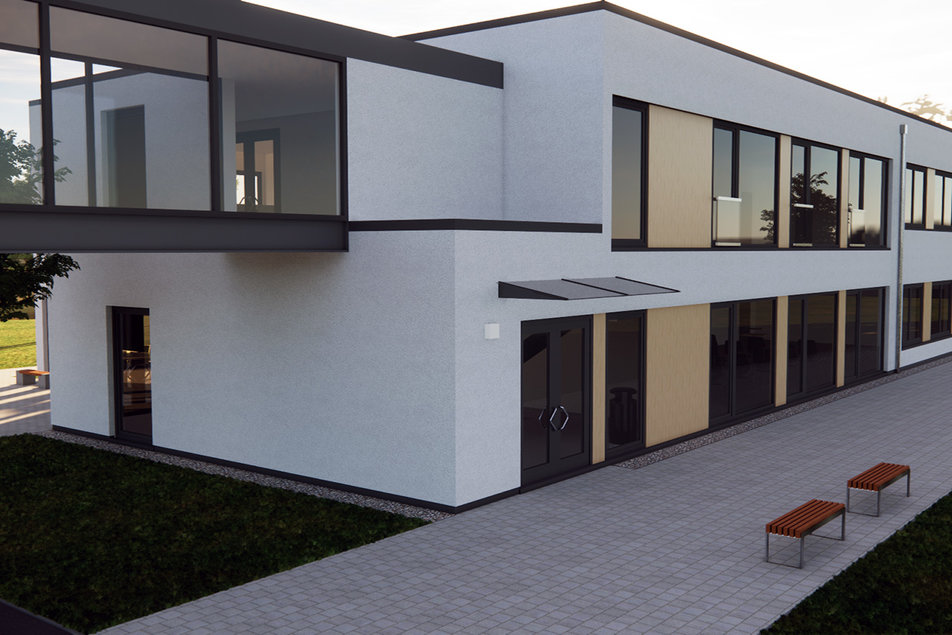 How does modular construction come into this game?
The modular construction has many advantages, both for private investments and for the public sector. In view of the lack of childcare places and the fluctuating number of pupils, I would first like to mention flexibility, because that is one of the decisive advantages of modular construction.
In a modular building, the actual loads are carried by the columns. The inner walls themselves are non-load-bearing and can therefore be relocated, expanded or new walls can be installed without great effort. We run supply lines through the suspended ceiling construction and are therefore ideally equipped for changing requirements. This means that the purpose of usage can vary and care areas can be redesigned. Maybe build a kindergarten today, turn into a school tomorrow and use it as a nursing home in the future? This is, in fact, possible.
In addition, there is speed: in modular construction we are up to 70% faster than in conventional construction. A school or a kindergarten can hardly be built any faster.
Modular construction is also low in emissions. An important aspect, especially in school construction, but also for daycare! Our modules are prefabricated in the factory, delivered to the property and completed there. Only the installation of the modules causes noise and nuisance and that can be planned for the holiday season, for example. Expansion and completion can then also take place during class time. A new school building is usually completed within half a school term. CHRISTMANN + PFEIFER offers all services from a single source. Being our client you can relax and watch the construction progress. We deliver on time and for the contractually agreed construction cost.
---
In educational construction, many regulations apply, especially with regard to safety-relevant or hygiene-relevant aspects. Is it ensured that these things are fully taken into account in a modular building?
Of course, modular buildings meet all the regulations that also apply to other construction methods. There are actually no special features compared to conventional construction.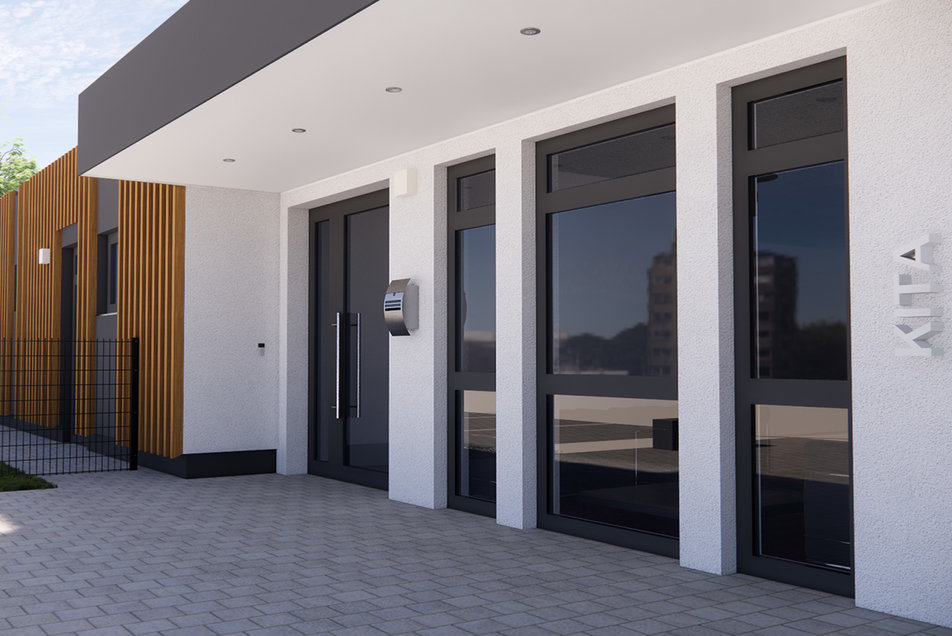 ---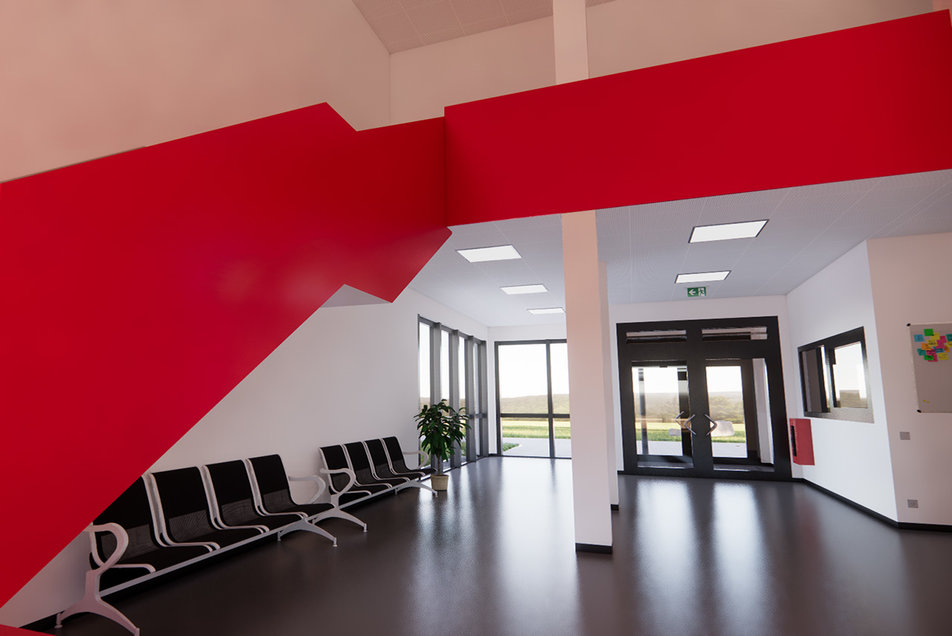 Are there limitations within modular construction regarding building size (e. g. number of floors), building structure or room size?
Yes, there actually are. The height of the building is limited to the high-rise border, i.e. not higher than 22 meters. That corresponds to about six floors.
A good grid is valuable when planning an educational building. The supports of the modules lying on top of each other should be aligned vertically. We are happy to support architects, municipalities and operators in the planning processes of modular buildings without obligation.
The modular construction is not a container construction, so a modular building does not necessarily have to be a "box". As an architect, I can confirm: modular construction definitely does not work against the creativity of architects!
---
In modular construction, speed is always highlighted as a special advantage. But how fast are you really in building a kindergarten (or a school)?
After the building permit has been granted, we need approx. 3 months for the engineering. We plan completely in BIM, generate the building dimensions and can then order the material quickly and safely. After the planning, we build the modules in the factory – regardless of the weather conditions. We expect another 3-4 months on average for production and expansion on site. Then we hand over the keys.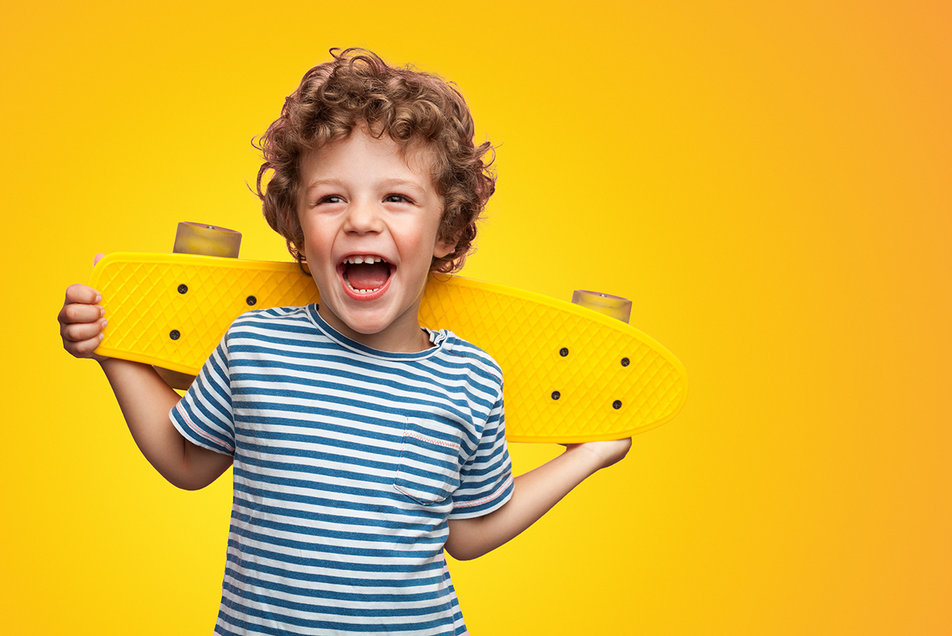 ---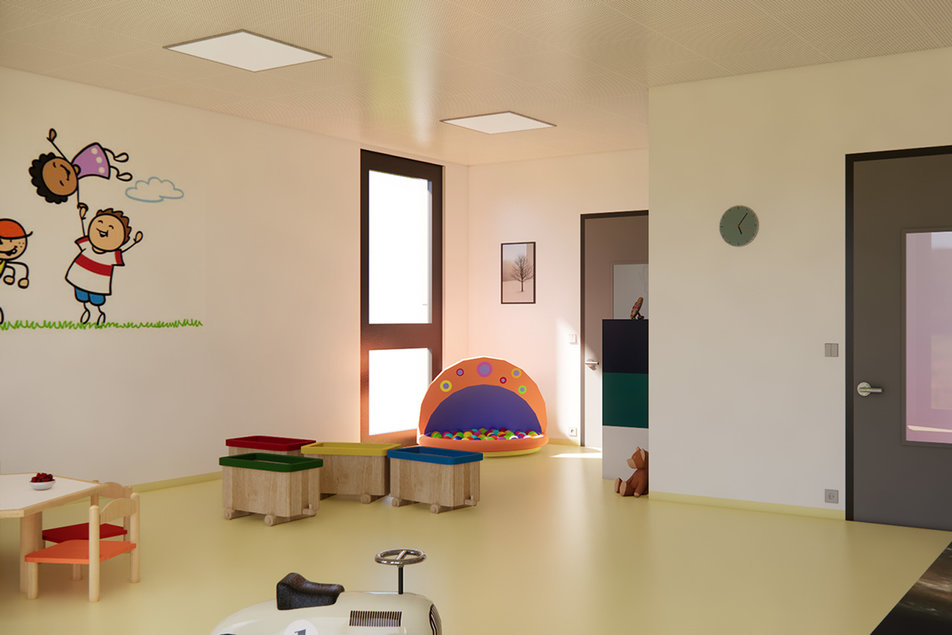 For whom are modular design solutions in educational construction of interest? Who is CHRISTMANN + PFEIFER building for?
We are happy to advise anyone interested in modular construction without any obligation.
This can be, for example, with regard to the fundamental question of whether a municipality wants to build its planned facility modularly or conventionally. Many municipalities naturally prefer to build with local craft businesses. This is not a problem for us, we are very happy to include local companies in sub-trades.
We are also happy to provide information to architects and planners at any time and support them with planning services. Modular construction is also interesting for independent educational institutions who want to build a new daycare center, for example. We are open to all constellations and ideas and always work out the ideal solution together with our customers.