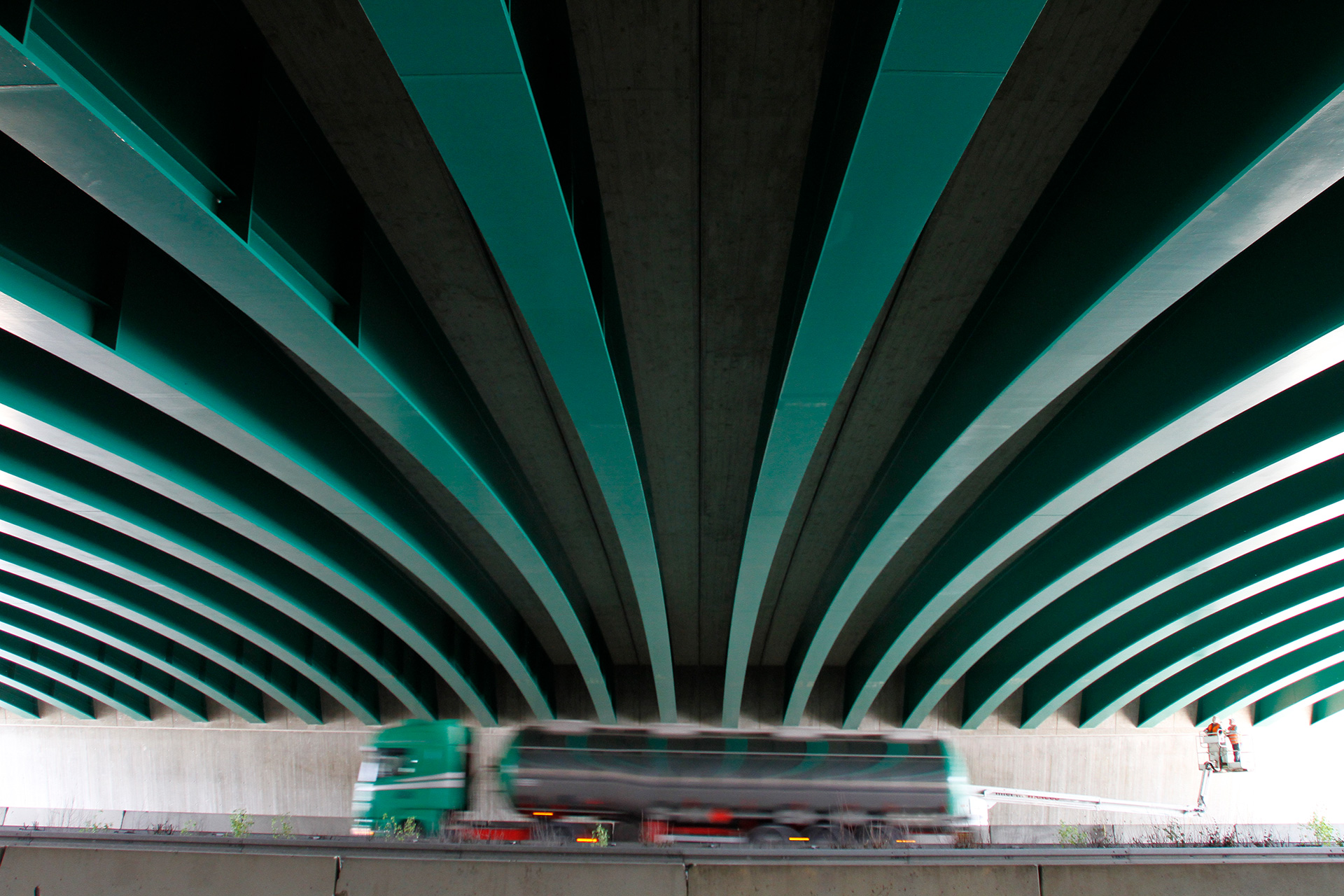 Bridge Building From CHRISTMANN + PFEIFER.
Thoughtful, Cost-Effective, Proven.
The engineers at CHRISTMANN + PFEIFER are specialists with comprehensive know-how and many years of practical experience in the construction of steel bridges and steel/concrete composite bridges. At the preliminary planning stage, and during preparation of alternative proposals, our technical department already investigates different bridge superstructure variants in order to determine the technically and commercially optimum solution, while taking into consideration the individual terms of reference.
With our capabilities for producing large components we achieve the maximum level of prefabrication. In comparison with using small components for building, this allows us to achieve a particularly high degree of quality and very short construction times. At our three production facilities in Breidenbach, Freiberg and Elster, production capacities of up to 30,000 tons per annum and maximum component weights of up to 150 tons are possible. We of course have the necessary equipment for mechanically processing the components.
Special attention should be given to our Preflex® Girder: Extremely short construction times and the lowest possible construction heights can be achieved with this extremely robust and sustainable bridge girder. Added advantages include weather-independent prefabrication, a high-level of robustness and very good corrosion protection. The Preflex® Girder is ideally suited for bridges of small to medium span.
Our references will give you a good initial overview of the construction projects we have realized. For inquiries or more in-depth advice our contacts will be pleased to assist you personally at any time.
Decades of Know-How. For Intelligent Bridge Building.
Our team comprises specialists in planning, production and assembly and offers a high-level of know-how and many years of experience. Our main focus lies in the construction of steel bridges and steel/concrete composite bridges. Building with CHRISTMANN + PFEIFER means building on quality, precision and durability.
The Preflex® Girder for Bridge Building.
The Preflex® Girder has been manufactured to meet the requirements for approval by the German Institute for Civil Engineering (DIBt) since 1975. This is an extremely robust and sustainable bridge girder that is ideally suited for construction projects of short and medium spans of up to 46 meters.
Learn more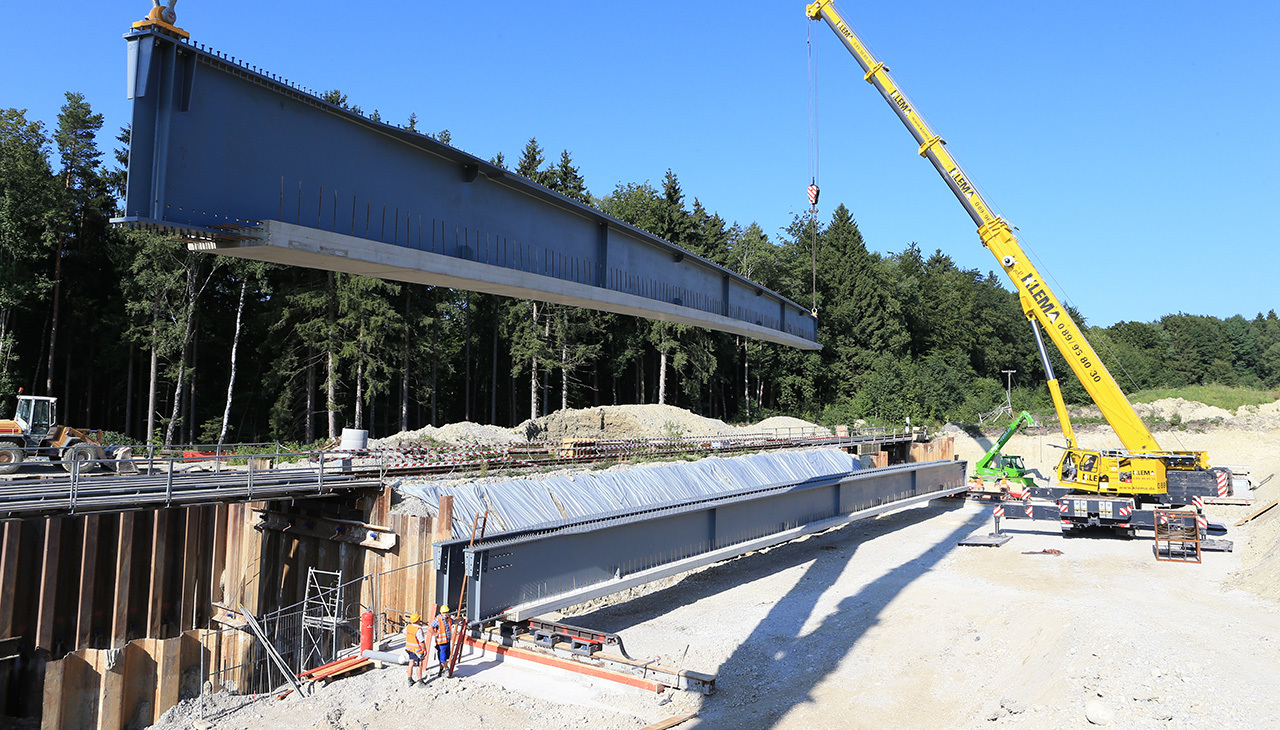 Why Bridge Building With CHRISTMANN + PFEIFER?
Factory production of large components
Corrosion protection with cutting-edge plants
Dedicated special tool for assembly
Comprehensive know-how and practical experience
Planning, production and assembly from a single source
Our bridge building references.
Flexible Building with CHRISTMANN + PFEIFER: Your Problem – Our Solution.
With CHRISTMANN + PFEIFER you decide how comprehensively you want your construction project supported and which services you wish to procure from us. We provide you with agile support with precisely those project components that you wish to procure from us. From individual services, usually building on customer-side planning, through individual trades sourced internally, right up to turnkey realization - we undertake projects to various degrees of completion. Everything made to measure and from a single source.

Planning and Project Development

Basic evaluation
Conceptual design
Visualization

Project management

Project management
Construction management
Supervision (quality/costs/deadlines)

Individual service

Steel construction
Light metal construction
Facade
Planning service

Optional combination of individual services

Structural steelwork + light metal construction
Partition walls + furniture

Partial turnkey

Hall construction from the upper edge of the foundations with roof + wall

Turnkey

Turnkey buildings and halls, if required with design planning and planning application

Building and fitting out

Turnkey construction of buildings with installations, including interior planning, commencing with requirements planning
Experience Based on Tradition
Almost 100 years of practical experience have given us a professional perspective and overview - and we know exactly what counts when it comes to construction projects for industrial clients.
Quality and Safety
Building with C + P means building with quality. We back this up with personal accountability and self-commitment, but in particular with certified processes.
Always on the Spot
Construction requires regional support, so we have several branches and sales offices throughout Germany - in addition to our company headquarters in the State of Hesse.
In-House Structural Steelwork Production
Our in-house structural steelwork production ensures high quality on-time performance. Our particular strength: production capacities of up to 30,000 t and component weights of up to 150 t.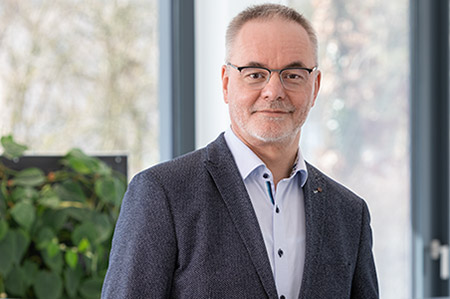 C + P Brückenbau
GmbH & Co. KG
Dipl.-Ing. (TU), LL.M. (com)
Michael Steeger
Chief Executive Officer
+49 3731 59-262
+49 3731 59-307
m.steeger(at)cpbau.de