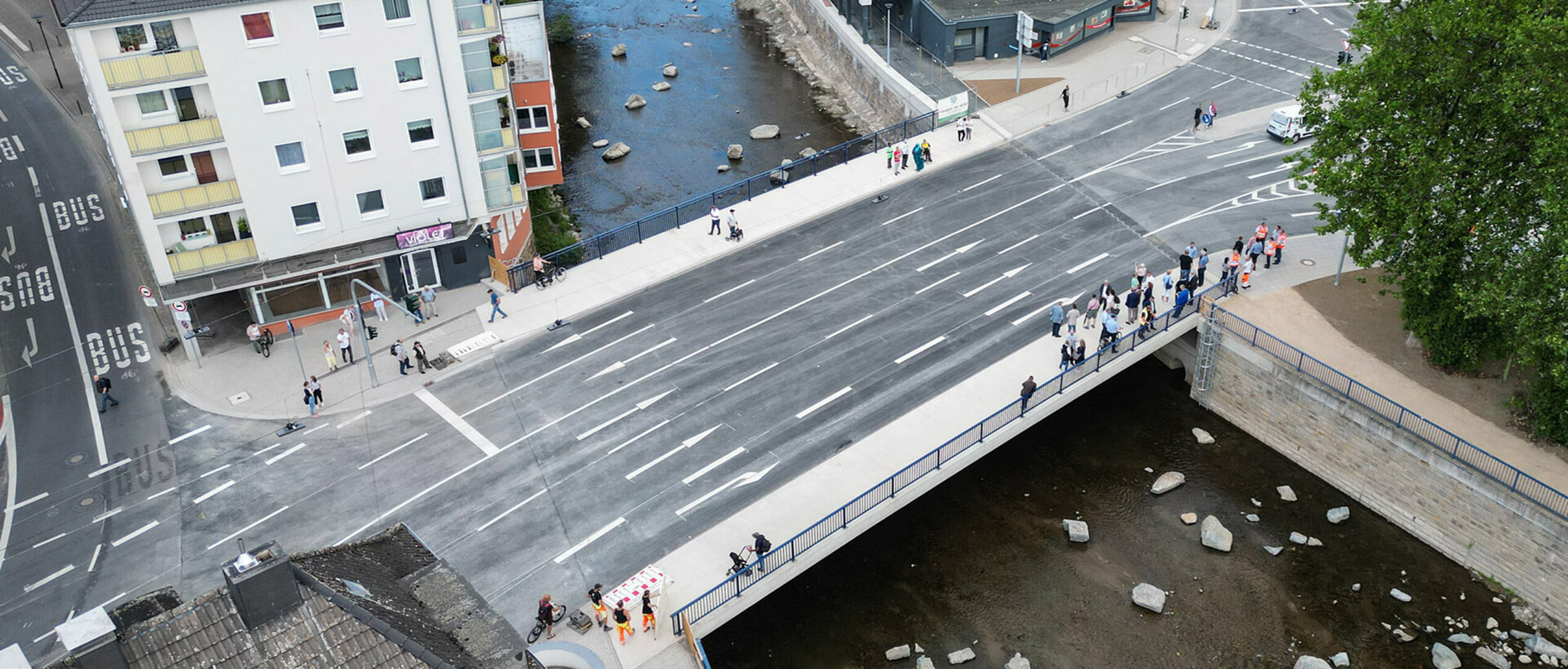 Inner-city bridge in PREFLEX construction method
For the new Hagen market bridge over the Volme, C + P designed and delivered 13 PREFLEX® Girders - each 33 meters long and weighing between 52 and 57 tons. As soon as particularly large slenderness with maximum girder stiffness is required, these prestressed double composite girders are normally utilized for supported single or multi-span superstructures.. Thereby, the space under the market bridge is only minimally used, the construction height is significantly lower compared to other bridge structures.
The devastating flood in July 2021 fell right in the middle of the construction phase. But: the structure that had already been assembled at that time survived it unscathed. While other bridges over the Volme were destroyed, the new PREFLEX® Girders already in place allowed a greater flow. In addition, nothing could get caught on the smooth surface and block the path of the water. The undamaged construction could be completed as planned.
| | | |
| --- | --- | --- |
| | Developer | City of Hagen |
| | Service | Bridge Building |
| | Place of construction | North Rhine-Westphalia |
CHRISTMANN + PFEIFER.
The ideal network of specialists for your building project.