Building with C + P

Building modular office buildings.
Modern office buildings in a modular design.
Even monday morning is a highlight.
In Germany, almost 15 million people work in an office. According to the German Economic Institute (IW Trends 3/20), this corresponds to almost 37 percent of all employed people. That's a lot of people. And a lot of office time. Especially when you consider that according to the Federal Statistical Office, full-time workers work an average of 41 hours per week.
Therefore, more than ever, well-thought-out office concepts that fully meet the requirements of the modern working world are in demand today. After all, the environment makes a major contribution to job satisfaction and the much-cited 'feel-good' atmosphere naturally relates not only to the team spirit, but above all to the actual room climate.
Modern offices: functionality and efficiency meet aesthetics and comfort
Of course, the functionality of the building is the focus of office construction. Ultimately, the most important thing is to map work processes optimally and to increase their efficiency as much as possible. At the same time, however, many other factors are decisive: aesthetics and design, individuality, but above all comfort and healthy living.
The office building is often the fulcrum of the company and is therefore of particular importance with regard to the external effect. Ultimately, everyone should feel comfortable in the office – regardless of whether they work there or are visiting.
Do you want to build a new office building?
Then take a closer look at our modular buildings, because compared to conventional construction methods, modular construction can clearly score points in many aspects. We are happy to advise you at any time and of course without obligation on all of the possibilities. Please contact us!
Modules in steel-wood hybrid construction method.
In modular construction, we combine the two materials steel and wood in a special way and create a modern and flexible product in terms of innovation and ecology. The supporting structure of our steel-wood hybrid modules consists of a steel construction, while the exterior walls are realized via prefabricated elemental wood stud walls. Steel is versatile and very durable, and it can also be reused and recycled without loss. As a steel construction specialist with almost 100 years of experience, we know about the advantages and nature of this material and use it optimally in our projects. Through the complementary use of the renewable raw material wood, we place a special emphasis on sustainability and resource efficiency in the production of our modules.
Modular office buildings by CHRISTMANN + PFEIFER:
fast, in series, individual... and cost-efficient and sustainable and more...
When laying out and designing your modular office building or administrative building, we are 100 percent aligned with your requirements and wishes. You provide the ideas and goals, we provide the perfect solution. As your general contractor, we take over the entire implementation of your turnkey building.
---
Fast.
Speed is not witchcraft – especially not in modular construction. While we prefabricate the room modules in the factory according to your specifications, the necessary preparatory work is already taking place on the construction site. We then deliver the modules just in time to the construction site in order to assemble them there and to prepare the building for the turnkey handover to you. This leads to a 60-70 percent reduction in construction time compared to conventional construction methods.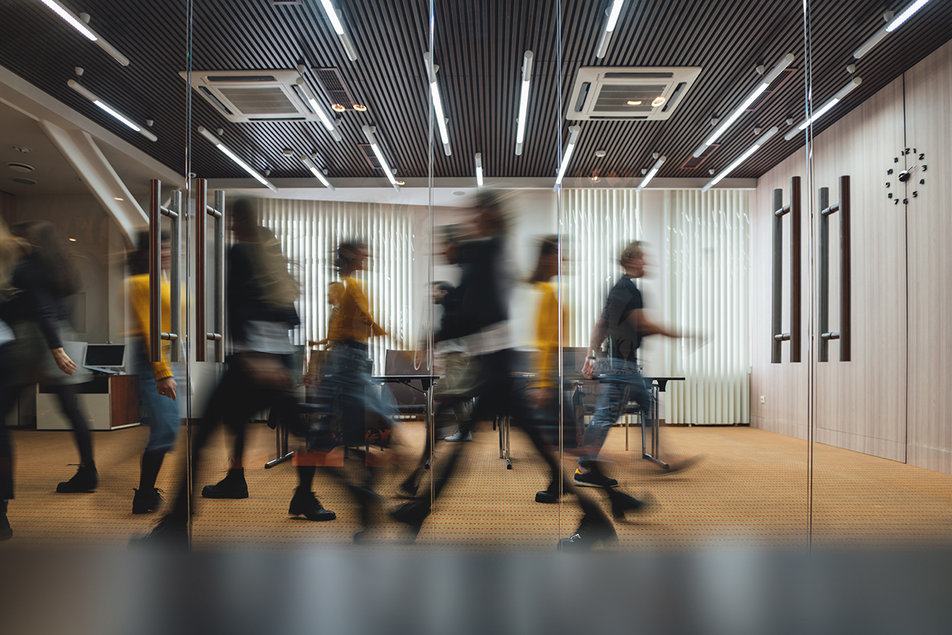 ---
In series.
Serial production is the heart of modular design. Whenever buildings with many identical or similar usage units are required, modular construction can shine. The industrial prefabrication of the room modules in the factory enables a high degree of standardization. Nevertheless, serial is not synonymous with monotonous. Architecture, design and aesthetics are of course also decisive factors in modular construction.
---
Individual.
Are you planning a 3-story office building with a mixture of single and open-plan offices? Should the interior design and the façade design adapt to your corporate design? Not a problem! We can do what you want. Our modules are flexible in design and we always plan and implement all buildings with a view to the so-called corporate architecture. This is what modular construction is like: flexible, individual and uncomplicated.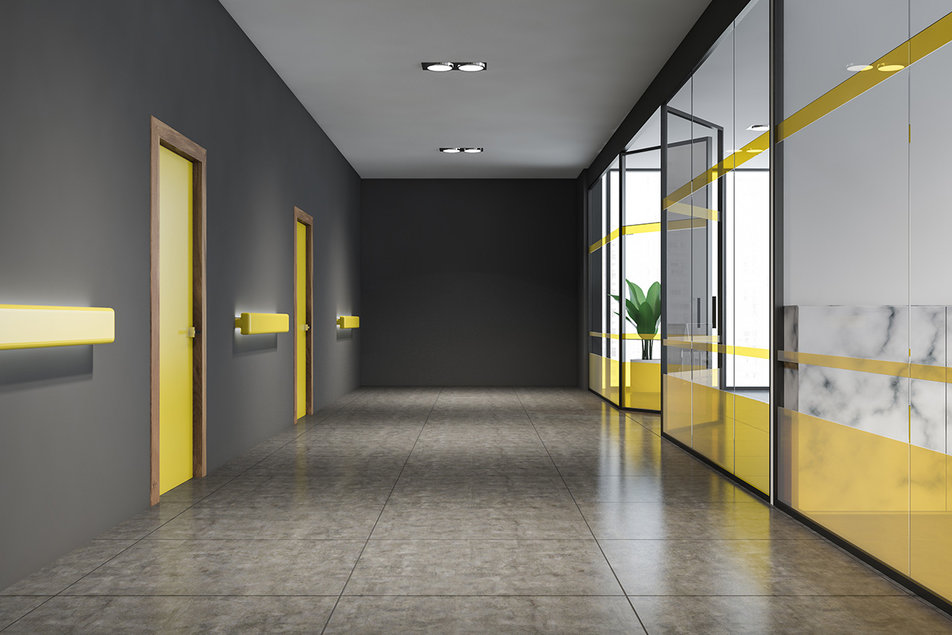 ---
Cost-effective.
"Friendship ends with money" they say. Well, we are sure that we will get along very well in the long term. Because whoever builds modularly with us, benefits from our reliable calculation with a fixed price guarantee. You have full cost control at all times. Complete professionalism, maximum transparency and with the highest level of planning reliability. We think a solid foundation is key for a long-term and stable relationship.
---
Sustainable.
As a steel construction specialist, we also rely on this material in modular construction. Its recyclability makes steel a regenerative building material and thus relieves the carbon footprint. In combination with the renewable raw material wood, which we use for the outer walls of our modules, and the use of energy-efficient, optimized production methods, we achieve a special plus in ecological quality with our office buildings.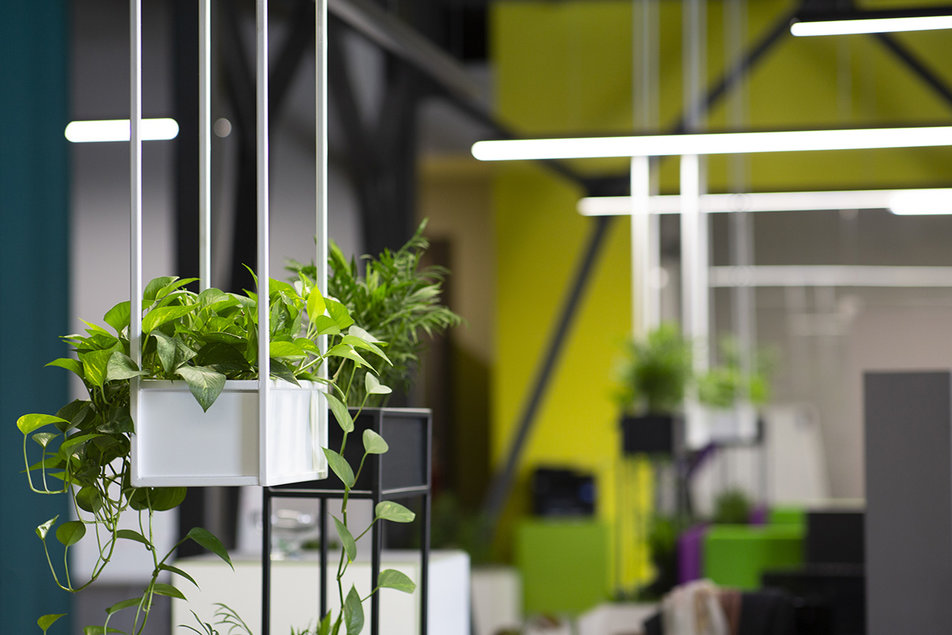 Please do not hesitate to contact us!
We are always there for you. No matter whether for a non-binding first consultation or concrete planning for an upcoming project. Just give us a call, write an email, or send us a message using our contact form. We look forward to hearing from you!

Contact us now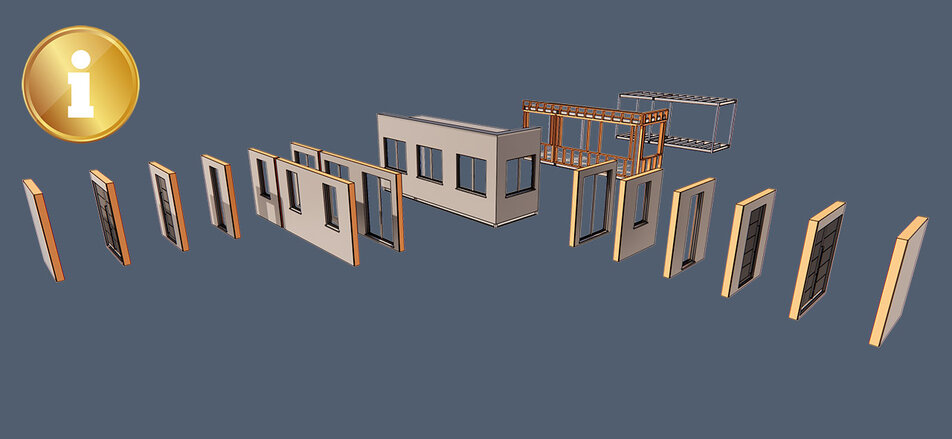 Modular construction based on the construction kit principle.
The C + P SmartFit-Module.
In modular construction, we rely on a customizable flexible construction kit. Its core element, the C + P SmartFit Module, is standardized and preconfigured, but still allows for customized construction with plenty of individual design freedom. We supply the module - you supply the ideas!
Learn more
Speed.
Shortening of the construction time by 60 - 70 % compared to the conventional construction method through parallel processes in the factory and on the construction site.
Sustainability.
Hybrid modules made of recyclable steel and renewable raw material wood for added ecological quality and resource efficiency.
Quality.
Consistently high quality thanks to industrial series production in our own factory and our standardized processes.
Cost security.
Maximum transparency, full cost control and planning security thanks to reliable calculation and fixed price guarantee.
Design possibilities of a modular office building or administrative building.
Architecture
Modern, aesthetically pleasing architecture is an essential part of all C + P modular buildings. We are also happy to take aspects of corporate architecture into account here.
Floor plan
The modular design offers enough flexibility and design freedom to map even the most demanding of floor plans.
Offices
Many different office concepts are conceivable and feasible, from the cell office to the combination office to the open space office.
Efficiency and technology
Our buildings achieve high standards regarding energy efficiency and also meet all requirements with regard to building technology, room climate and sound, fire and thermal insulation.
Façades
The façade of a modular building can be individually designed just like that of a conventionally constructed building – regardless of whether it is a plaster façade in the company color, HPL or wooden façade.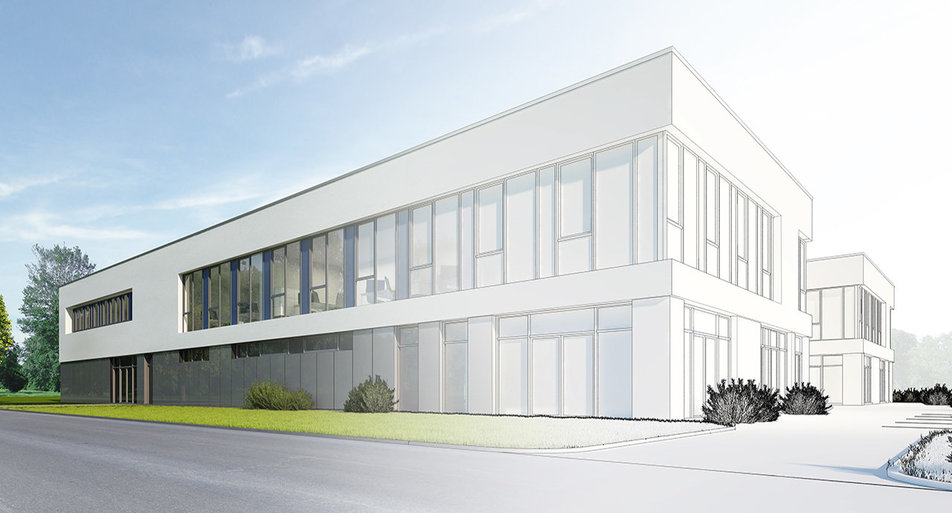 Turnkey and all from a single source.
As a reliable partner at your side, we are happy to support you in the implementation of your modular office building in these phases:
Integrated planning according to BIM methodology
Manufacturing & assembly of the room modules
Coordination of all trades on the construction site
Turnkey building handover
We take care of all the details for you while you relax and watch the project progress.
What can we build for you?
We mean what we say. Your idea is our incentive to find the best possible solution – tailor-made, fast, to the point. Feel free to contact us at the beginning of your possible project. Together with you and also with your architect, we let our creativity run free. And if your building project involves an extension or a renovation, we will find an ideal solution for that too.
Contact us now