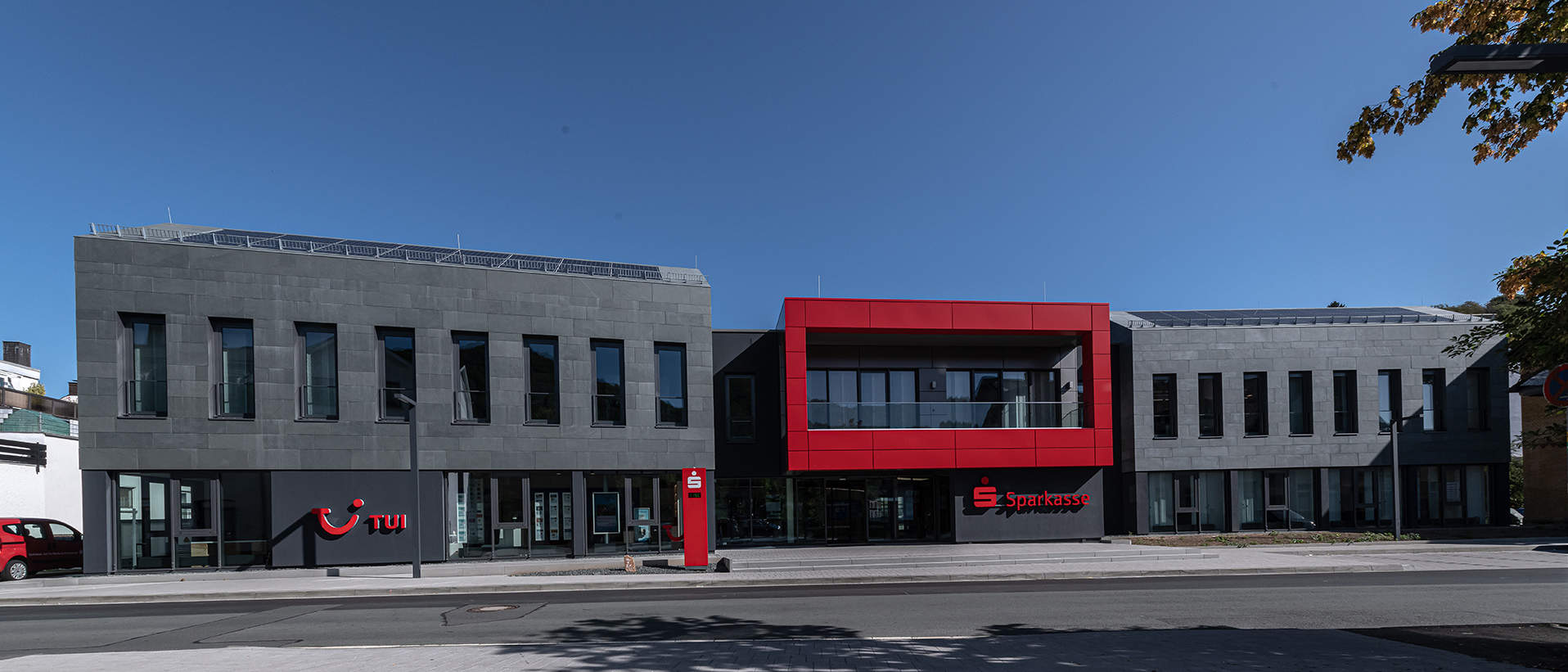 Representative facade for bank branch
In a one-year project phase, C + P Light Metal Construction implemented the facade of the new branch of the Sparkasse in Biedenkopf according to the plans of architect Petra Pfau. The building solitaire with travel agency and club room was given an aluminium-glass facade with sun protection and ventilated metal facade under the direction of our team.
In total,
approx. 400 sqm ventilated sheet metal facade as bolt-on cassette made of FF2 color aluminium panels,
approx. 280 sqm aluminium mullion-transom facade,
approx. 150 sqm aluminium window elements,
approx. 230 sqm sun protection,
26 pieces of aluminium and glass outer and inner doors, partly taking fire protection requirements into account and suitable for the disabled,
a windscreen main entrance with automatic sliding doors,
a bullet-proof counter area
as well as approx. 35 m glass balcony railings were installed.
Wrapped up in such chic packaging, the building is truly impressive.
Pictures: BancArt GmbH
| | | |
| --- | --- | --- |
| | Developer | Sparkasse Marburg-Biedenkopf |
| | Service | Light Metal Construction |
| | Place of construction | Biedenkopf, Hesse |
CHRISTMANN + PFEIFER.
The ideal network of specialists for your building project.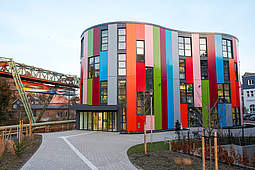 Light Metal Construction.
We harmonize commercial and aesthetic requirements by combining the construction materials light metal, steel and glass and ensure smooth realization.
Read more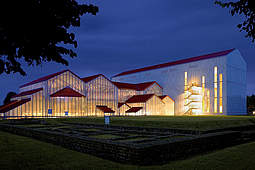 About C + P.
CHRISTMANN + PFEIFER has been synonymous with expertise in industrial and commercial construction since 1925. When you build with us you will benefit from our experience, know-how and a high degree of flexibility.
Read more