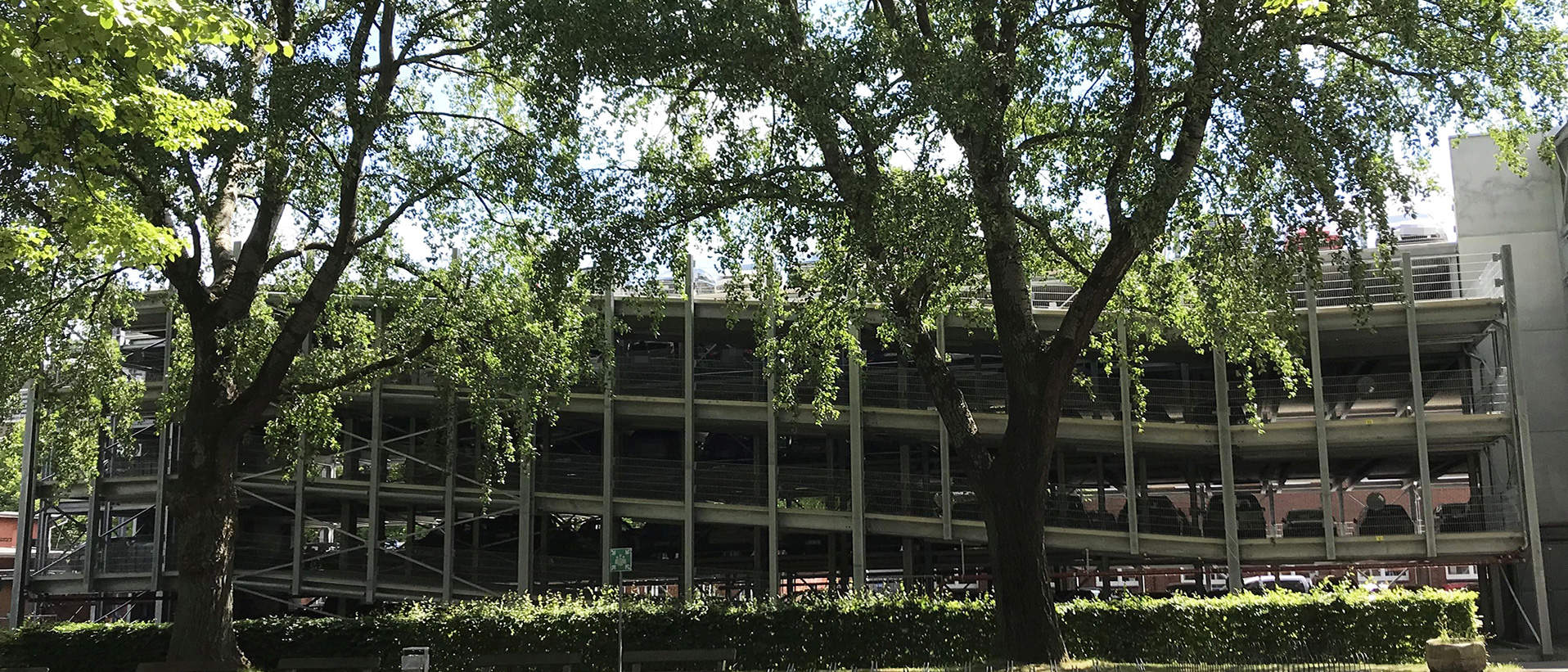 Preflex Parking Garage University Medical Center Hamburg
At the site of the University Medical Center Hamburg-Eppendorf ("UKE"), C + P built a staff car park with a total of 160 parking spaces (floors E00 + E01+ E02 + E03 + E04).
Thanks to the prefabrication of the panel elements in C + P's own production facilities, the Preflex® modules could be assembled on site within just eight weeks – on average only around four assembly workers were needed.
However, the real star of the project is a tree. As this tree falls under consisted protection, the car park complex was simply built around it.
Simple, quick and flexible parking garage construction in practical use!
| | | |
| --- | --- | --- |
| | Developer | KFE Klinik Facility-Management Eppendorf GmbH |
| | Service | Preflex® Parking Garage |
| | Place of construction | Hamburg |
CHRISTMANN + PFEIFER.
The ideal network of specialists for your building project.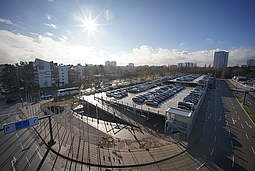 PREFLEX® Parking Garage.
This modular parking system creates additional parking space in no time at all – regardless of whether its 10, 100 or 1,000 parking spaces. Realizable in the form of a purchase, rental or lease model!
Read more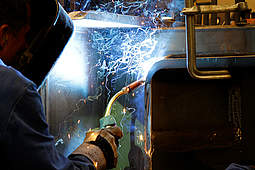 Structural Steelwork Production.
Thanks to our own production sites in Germany, we can flexibly handle production capacities at any time and implement projects with pinpoint accuracy.
Read more