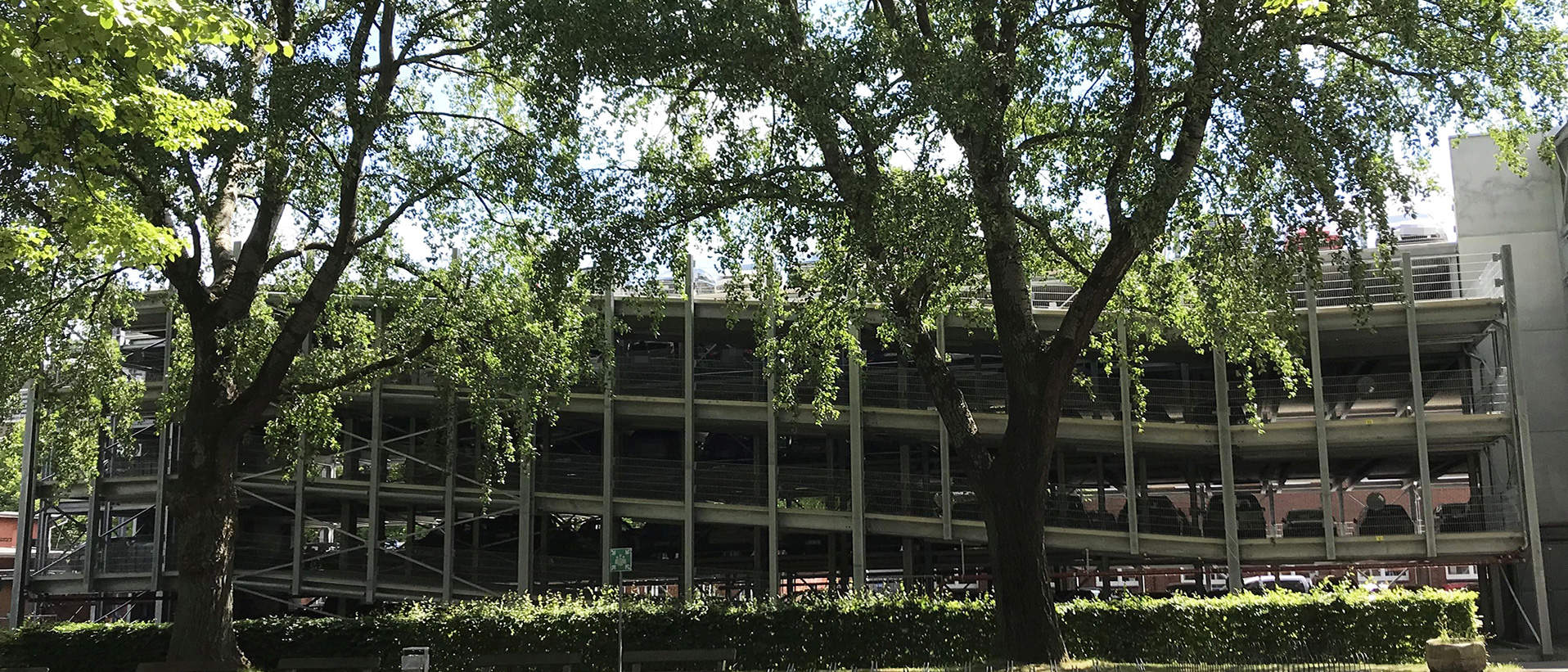 Preflex Parking Garage University Medical Center Hamburg
Preflex Parking Garage University Medical Center Hamburg
At the site of the University Medical Center Hamburg-Eppendorf ("UKE"), C + P built a staff car park with a total of 160 parking spaces (floors E00 + E01+ E02 + E03 + E04).
Thanks to the prefabrication of the panel elements in C + P's own production facilities, the Preflex® modules could be assembled on site within just eight weeks – on average only around four assembly workers were needed.
However, the real star of the project is a tree. As this tree falls under consisted protection, the car park complex was simply built around it.
Simple, quick and flexible parking garage construction in practical use!
| | | |
| --- | --- | --- |
| | Developer | KFE Klinik Facility-Management Eppendorf GmbH |
| | Service | Preflex® Parking Garage |
| | Place of construction | Hamburg |
CHRISTMANN + PFEIFER.
The ideal network of specialists for your building project.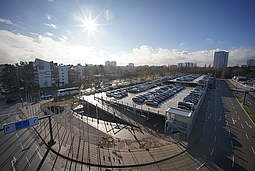 PREFLEX® Parking Garage.
This modular parking system creates additional parking space in no time at all – regardless of whether its 10, 100 or 1,000 parking spaces. Realizable in the form of a purchase, rental or lease model!
Read more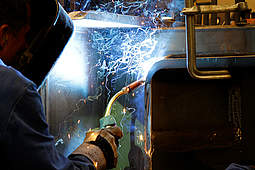 Structural Steelwork Production.
At three production sites in Germany, we process up to 30,000 t of steel every year. This guarantees high quality as well as adherence to costs and deadlines.
Read more