Welcome to CHRISTMANN + PFEIFER Breidenbach.
Structural Steelwork Production with Stability and Experience.
We are the experts in steel construction. We can make this claim with a clear conscience because this has been our profession since 1925. Clients and partners therefore benefit from almost 100 years of experience - and naturally know-how - that we have gained, and continuously expanded, over this time.
The close cooperation between the individual divisions within the CHRISTMANN + PFEIFER Group allows us to offer integrated services and also provide steel construction solutions as individual services, for instance in the field of mechanical engineering, in Breidenbach. Our CAD/CAM-controlled systems, with a high degree of automation, allow economic and zero-defect manufacture of your steel components. An online production control system thereby supports compliance with critical deadlines, even for more complex construction processes.
The two product innovations Preflex® Parking Garage and C + P modular building are also produced at our production site in Breidenbach.
In addition to Breidenbach, CHRISTMANN + PFEIFER also has production facilities at two other sites in Germany: Elster and Freiberg. In-house production is a major benefit for our clients, because it guarantees high quality and on-time performance. One indicator of our high performance capability is our manufacturing capacity of up to 30,000 tons of steel per annum and maximum unit weights of up to 150 tons.
The Breidenbach production site in figures:
Monthly capacity: approx. 750 t
Annual capacity: approx. 9,000 t
Maximum component weights: approx. 70 t
Preflex® production
Dedicated technical office
We are here for you!
C + P Stahlbau GmbH & Co. KG
C + P Modulbau GmbH & Co. KG
Breidenbach site services.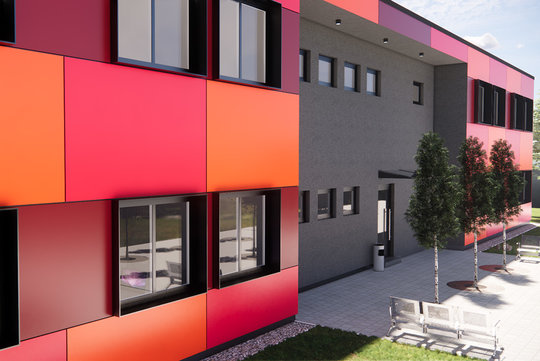 Often, the terms modular construction and container construction are equated with one another. Wrongly. CHRISTMANN + PFEIFER explains.
Read more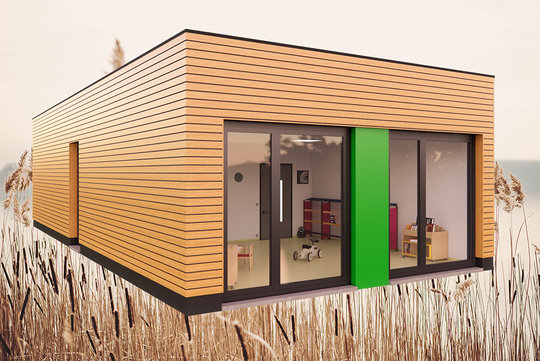 Systematic product development at CHRISTMANN + PFEIFER leads to TOP 100 innovator award
Read more
Your contacts in Breidenbach.
Breidenbach.
C + P Stahlbau
GmbH & Co. KG
Dipl.-Ing.
Thorsten Graf
Chief Executive Officer
Breidenbach.
C + P Stahlbau
GmbH & Co. KG
Dipl.-Ing. (FH), MBA
Bernhard Neppl
Chief Executive Officer
Breidenbach.
C + P Stahlbau
GmbH & Co. KG
Dipl.-Ing. (TU), LL.M. (com)
Michael Steeger
Chief Executive Officer
Breidenbach.
C + P Modulbau
GmbH & Co. KG
Dipl.-Ing. Architekt
Michael Penning
Head of Sales