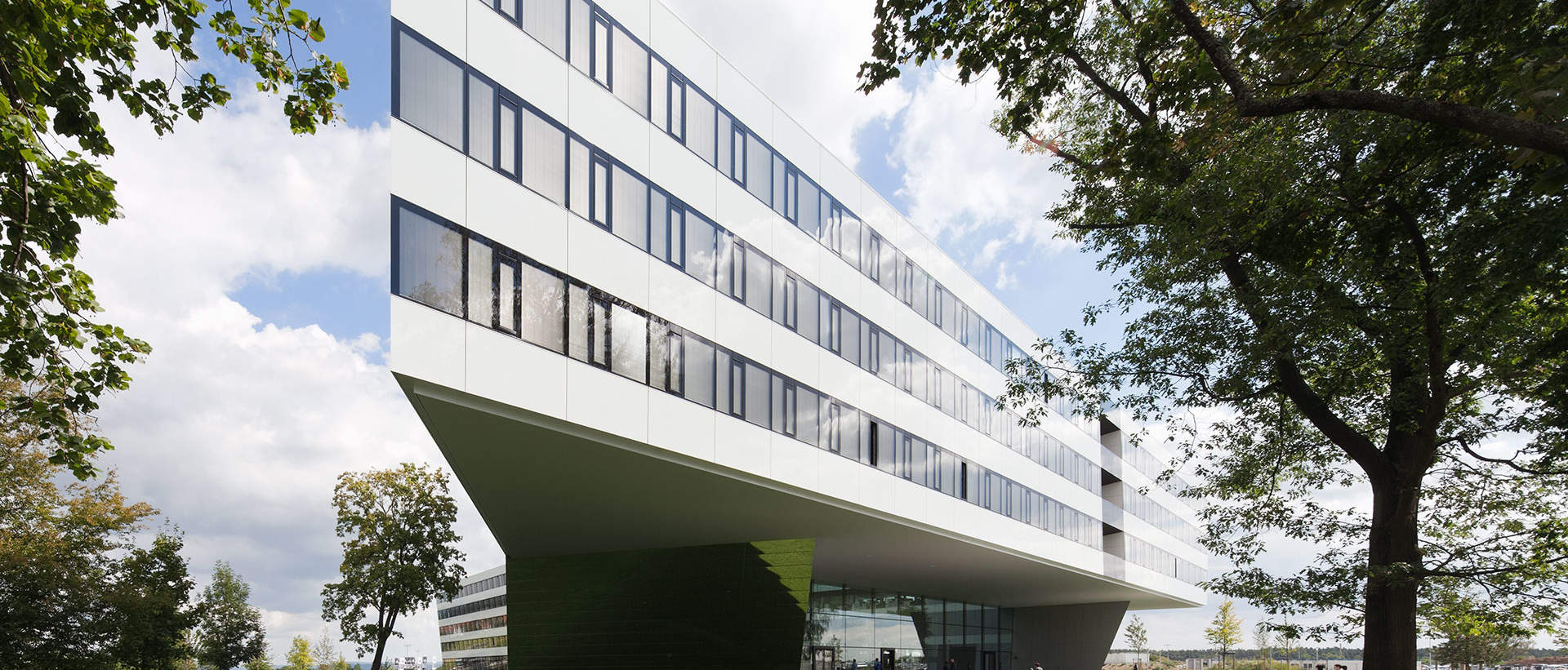 adidas Laces Research Building
The adidas Laces building is the research and development facility for the sporting goods brand. The firm of architects kadawittfeldarchitektur (Aachen) designed the complex which provides space for the 1,700 employees of the adidas group. These include materials researchers, biomechanists, designers, engineers, product developers and marketing specialists, who plan, develop and market the goods. A biomechanics laboratory and cutting-edge testing center, along with a testing hall three times the size of a gymnasium, ensure ideal testing conditions.
C + P manufactured and erected the underlying steel structure of the building. The core of the building comprises two 12.5-meter-high trussed girders. The edge trussed girder, with a weight of 100 t, spans over 50 m as a single-span girder. The trussed girder on the side of the cross girder cantilever arm has an overall length of approx. 93 m and spans approx. 57.5 m with a northerly projection of approx. 20 m and a southerly projection of approx. 15.5 m. The overall weight is 360 t. The trussed girders are manufactured in individual parts and then pre-assembled to check that they fit. They are subsequently dismantled into their individual parts before being fitted together and welded by our specialists on the construction site.
The completed trussed girders were lifted into place using massive crawler cranes in just 3½ days.
| | | |
| --- | --- | --- |
| | Developer | adidas |
| | Service | Structural Steelwork |
| | Place of construction | Herzogenaurach, Bavaria |
| | Tonnage | 1,000 t |
| | Area | 61,900 m² |
CHRISTMANN + PFEIFER.
The ideal network of specialists for your building project.