The Future Firmly In Focus:
Training at CHRISTMANN + PFEIFER.
As a company with almost 100 years of tradition we place considerable importance on training our own next generation employees, because we know that it's the people behind CHRISTMANN + PFEIFER who make the company what it is.
In order to realize our exciting construction projects we therefore invite applications for apprenticeships in the skilled trades, technical and commercial sectors every year. We offer training in the following careers:
Construction mechanic (m/f/x)
Technical systems planner (m/f/x)
Draughtsman (m/f/x)
IT specialist for systems integration (m/f/x)
Industrial administrator (m/f/x)
Vocational training is possible with us at three locations within Germany: Angelburg and Breidenbach (both based in Hesse) and Freiberg (based in Saxony).
The joint training at the Freiberg location is funded by:
During the dual course of study – i.e. alternating between vocational school and "on-the-job" training at the plant – both theoretical content and practical skills are taught. Our apprentices complete their training with us, achieving grades far higher than average.
Technical apprentices benefit particularly from our internal C + P Training Center at our Breidenbach site: There, next generation employees from over 60 member companies learn together and deepen their know-how.
Have we sparked your interest? Then don't delay, submit your application today. You will find further information on the application process on our Job portal. We look forward to receiving your application!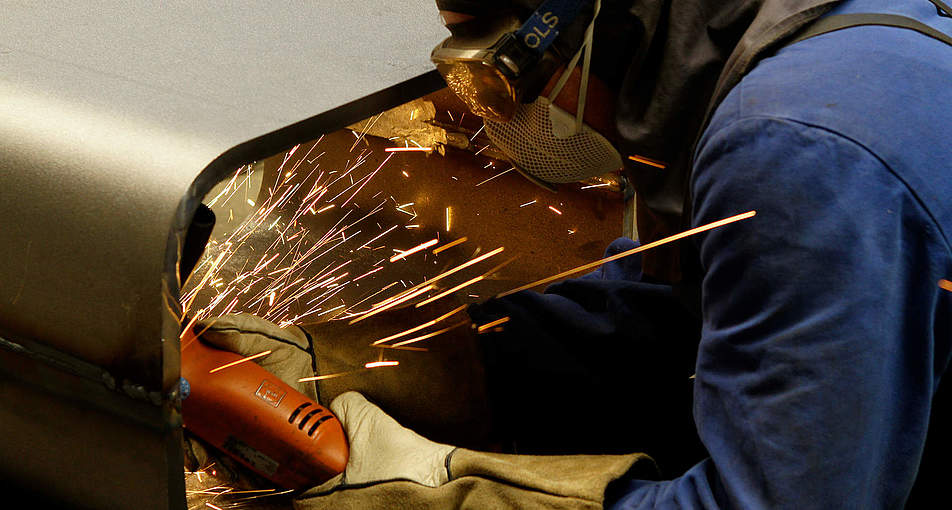 C + P Training Center.
The C + P Training Center is the largest training network in the State of Hesse and is part of the CHRISTMANN + PFEIFER group of companies. Here, technical apprentices from over 60 member companies learn with - and from - one another.
Learn more