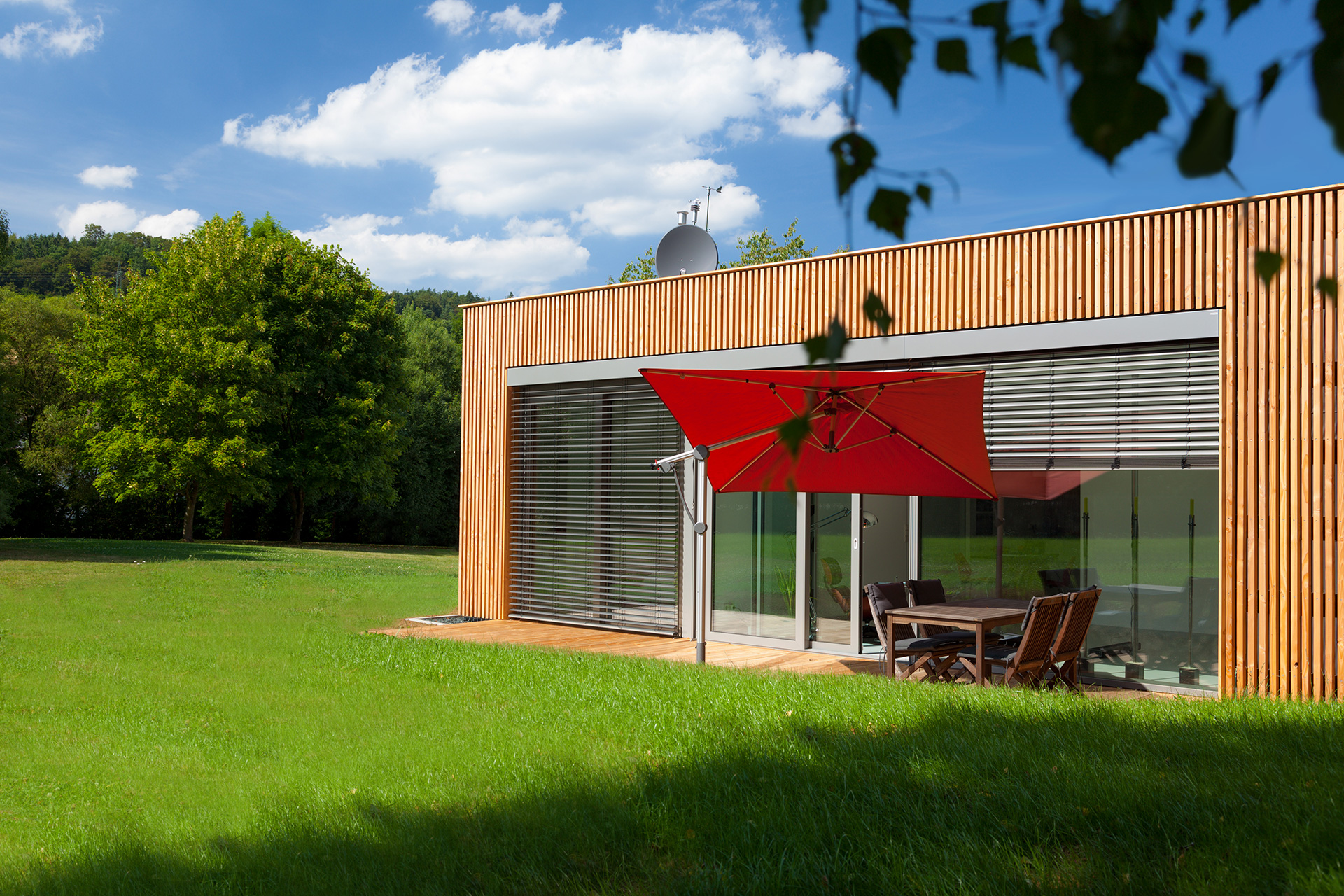 GlobalHome: The Innovative Building Concept From CHRISTMANN + PFEIFER.
Fast. Future-Oriented. Resource-Preserving.
The world is changing rapidly and continuously – urbanization, mobilization, globalization and individualization are just a few of the keywords of our time. New technologies are being created, cities are booming, the world of work is constantly changing.
It has therefore never been so important to be able to react rapidly and effectively to change. In future, only those who are able to identify new requirements - and face up to them with carefully considered and convincing concepts - will be able to exist on a sustained basis.
The innovative GlobalHome building concept from CHRISTMANN + PFEIFER offers the ability to execute a construction project in a technically advanced manner and simultaneously react to rapidly developing markets. But what does this mean specifically?
As a hybrid building system, GlobalHome combines conventional construction methods with mass-produced, prefabricated room modules. These modules include the interior fixtures and they are slotted into the existing building structure like drawers. The equipment and interior fittings of the GlobalHome modules is individually defined in accordance with the respective purpose for which they are intended – irrespective of whether it's a hotel room, micro-apartment or residential unit suitable for seniors.
So face up to the rapid change with comfort and quality. Embrace an innovation that combines flexibility of use and speed of construction into a future-oriented concept.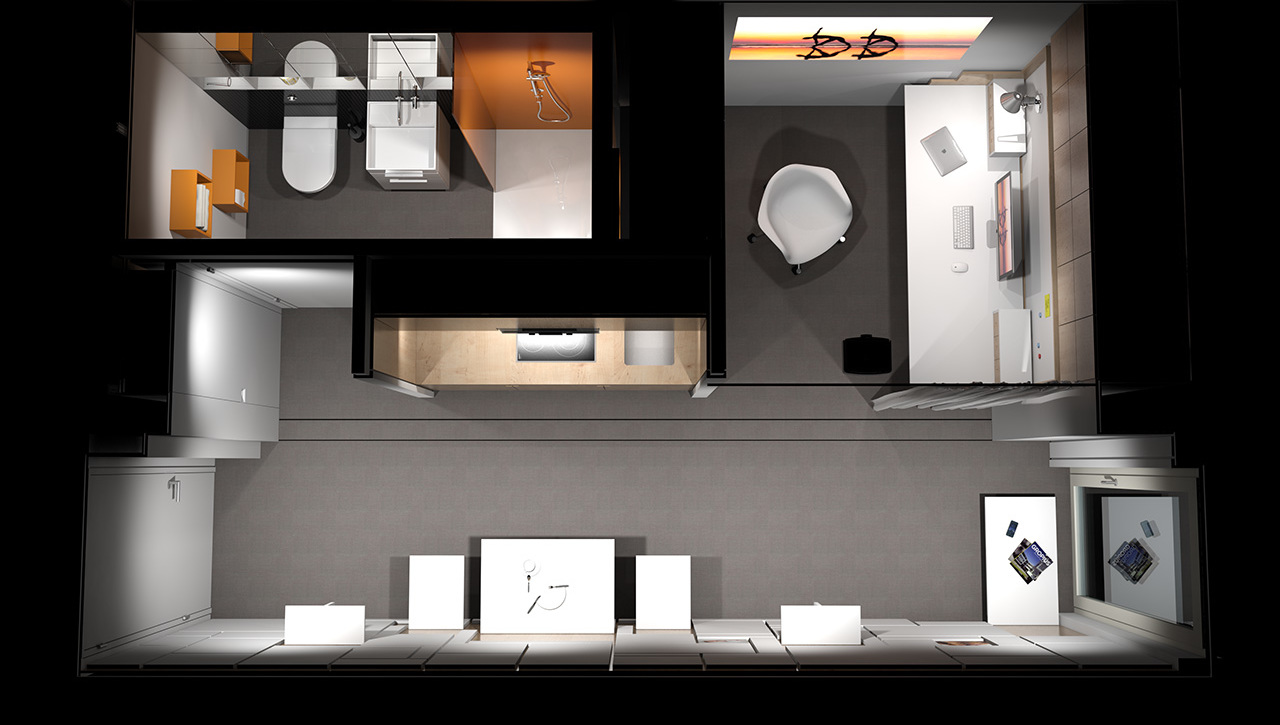 What Is GlobalHome?
GlobalHome is an innovative and hybrid building system. It combines conventional construction methods with mass-produced, prefabricated room modules. The mobile units are manufactured – in parallel with the shell – at the factory, are delivered in the form of rooms/apartments that are ready for occupation, and inserted into the building structure via reclosable facade elements in "plug-and-play" fashion. In addition to all of the building physics requirements, the building shell also takes on a high-quality architectural appearance.
How Does GlobalHome Work?
A fixed building section + a mobile module = building unit
The module contains the interior fixtures and defines the function of the unit (the so-called core-usage)
The module - and therefore the type of use - can be rapidly and easily exchanged, because the modules are slotted into the existing building structure like drawers
What Benefits Does GlobalHome Offer?
Fast: "plug-and-play"/"plug-and-use" – slot-in, connect, start living
Future-oriented: appealing design and hybrid, innovative building system
Resource-preserving: dismantlable and recyclable components
Flexible: building repurposing possible at any time thanks to mobile modules (adaptability for alternative purposes)
Plannable construction time: mass-produced prefabricated apartments/rooms are created in parallel with the building shell
High quality: through lean production and tightly intermeshed quality controls
Secure yield: rapid adaptation to changes in the market minimizes loss of rent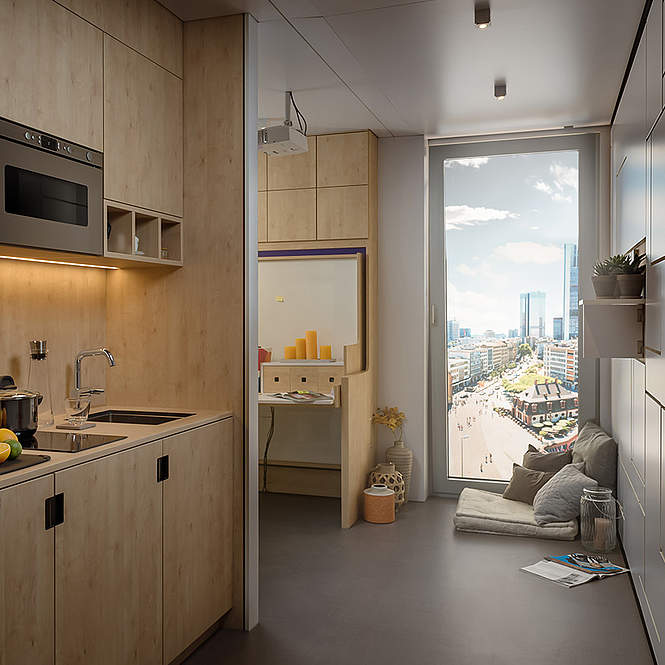 What Do You Want to Build, Purchase or Operate?
Configure your building to suit your individual needs - it's simple. The floorplans of GlobalHome units are of modular design and are adaptable. This allows a flexible reaction to a wide range of requirements in the shortest possible time – irrespective of whether it's a micro-apartment, hotel room or residential unit suitable for seniors. Contact us or drop in to visit us. We would be pleased to advise you personally - on a no-obligation basis, of course. Our show apartment is naturally also available for you to view.
We look forward to your visit or call.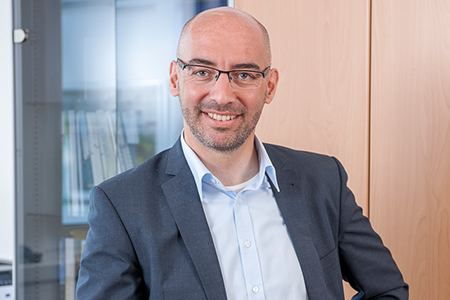 Angelburg.
C + P Dynamic Living Sources
GmbH & Co. KG
Dipl.-Wirtsch.-Ing.
Jörg Schwarz
Chief Executive Officer
+49 6464 929-139
+49 6464 929-29139
j.schwarz(at)cpbau.de