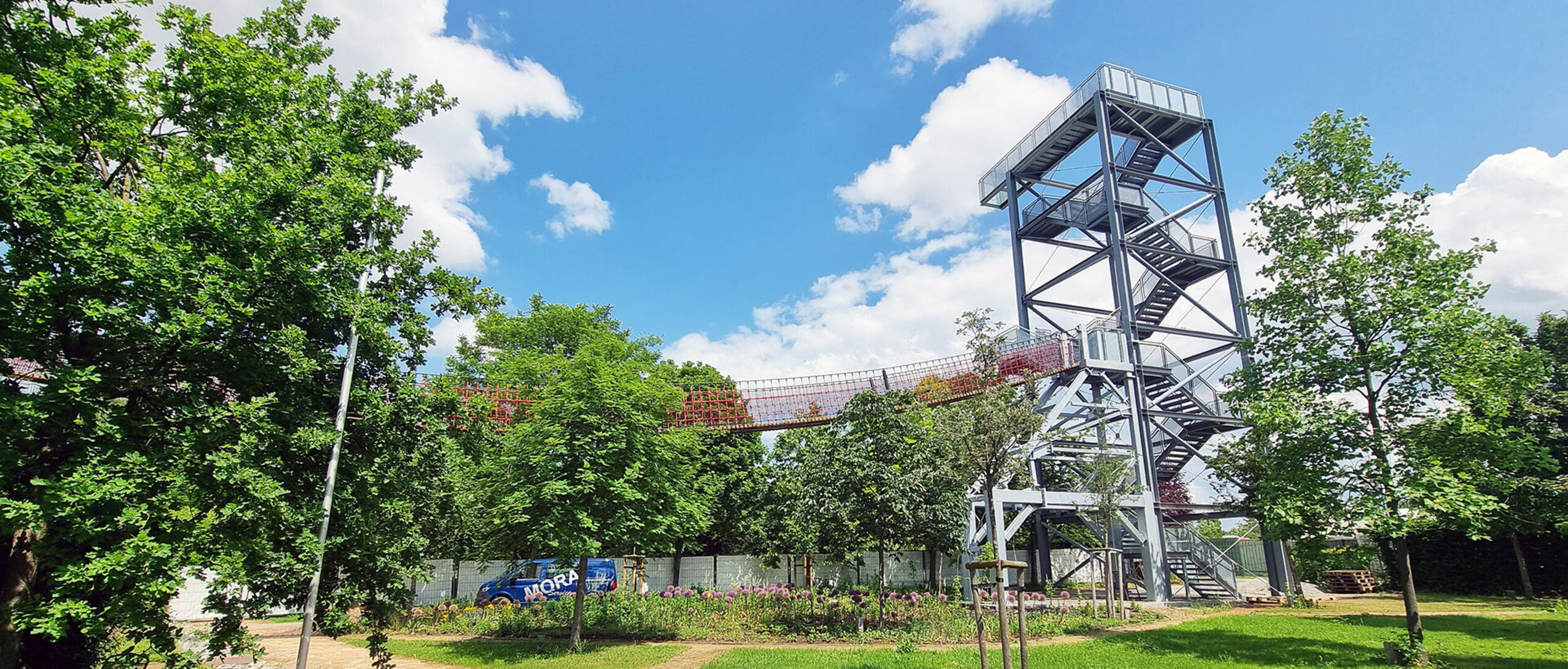 Recreational facility in the "Bürgerpark Wernigerode"
Thanks to C + P, the Bürgerpark in Wernigerode has one more attraction, or to be more precise, an adventure trail.
Three steel towers were built for this purpose. Strictly speaking, one of them already existed but had to be moved by 30 meters - from private to public land. The relocation was difficult because the exact weight of the 21-meter-high tower was not known and had to be recalculated. A crane was then used to first lift the entire load of the tower without actually lifting the tower - then the feet were cut off without causing the tower to "jump". Setting it down was then no longer a problem.
In the meantime, the project has been fully completed by C + P: After the relocation of the first tower, the two other smaller towers with glass viewing platforms manufactured by us were added. The whole thing together with 2 suspension rope bridges now results in an adventure trail, which is still complemented by slides and climbing towers.
| | | |
| --- | --- | --- |
| | Developer | City of Wernigerode |
| | Service | Structural Steelwork |
| | Place of construction | Wernigerode, Saxony-Anhalt |
CHRISTMANN + PFEIFER.
The ideal network of specialists for your building project.