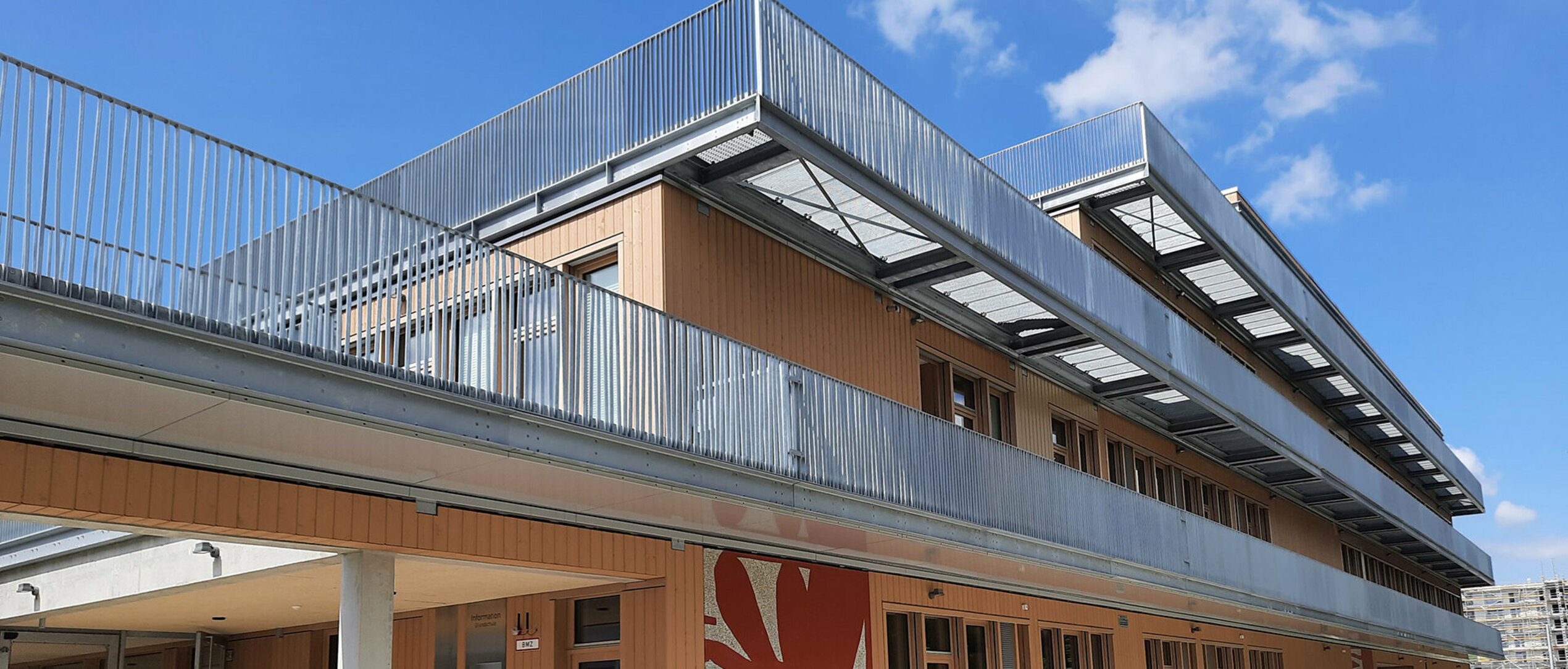 Escape balconies for new primary school in Munich
When new schools are being built today, children should be able to grow safely and securely here. In the case of Munich's Emmy Noether primary school, C + P was responsible for the safety part: the task was to assemble the escape balconies of the building. A total of 563 meters of balcony were installed. In addition, steel stairs, roof stairs, a pergola with steel net and fall-proof railings were installed: a total of 200 tons of steel. 165 tons for the balcony, 25 tons for the railing, plus 710 square meters of gratings.
The on-site connection points for our steel structure were installed with a very strong misalignment. The misalignment of each individual connection point, a total of 260 pieces, was recorded and documented on site at the construction site in the X, Y and Z directions. An individual connection was designed for each of the 260 connection points and manufactured afterwards.
Through this complex work and the flawless cooperation of the cross-site C + P team, consisting of project manager, structural engineer, designer and our steel production, we were able to ensure a defect-free escape balcony construction. After all, safe is safe!
Pictures: Planungsgesellschaft Dittrich mbH, Munich
| | | |
| --- | --- | --- |
| | Developer | Landeshauptstadt München |
| | Service | Structural Steelwork |
| | Tonnage | 200 t |
| | Place of construction | Munich, Bavaria |
CHRISTMANN + PFEIFER.
The ideal network of specialists for your building project.