Free Working in Freiberg.
Get things done! In The FreiWerk Coworking Space.
"Coworking takes place when largely independent knowledge workers work flexibly alongside each other at a joint, institutionalized location. The hierarchy-free social network offers multifaceted cooperation benefits for those involved." (Wilhelm Bauer, Fraunhofer Institute, Fascination Coworking)
Are you a knowledge worker too? Then get things done – in a collaborative atmosphere and with a wonderful view over the beautiful City of Freiberg. There you can be far-sighted, allow your thoughts to flow freely and approach your work from a fresh perspective. At the same time, you will meet other creative and entrepreneurial people with whom you can share ideas, discuss issues and network. This coworking space very simply facilitates free working in a community atmosphere.
At number 31, Himmelfahrtsgasse in the Davidschacht neighborhood of Freiberg, we have made the 4th floor of our company building available for coworking in a charming retro-industrial style. It's not only the creative and entrepreneur scene, the "digital" nomads, as Sascha Lobo calls them, i.e. programmers, designers, ad men and copywriters, but architects, lawyers, engineers, geologists, journalists, founders and students have also come to value the benefits of coworking and the multilayered exchanges in a collaborative climate of self-determined work.
Workstation: You have your own desk in a professional atmosphere. Unlike a home office you benefit from collaborative working and new perspectives.
Network/networking: Meet a diverse range of people and expand your network.
Flexible: Your time management is fully flexible, thanks to a range of different tariffs.
Communicative: You quickly get lonely at home by yourself. Here you can converse with others and develop new ideas.
Creative: This place gives you all the freedom you need to be creative.
Productive: At home it is easy for your attention to frequently become diverted. You can concentrate on your work here - and then simply leave your work behind. Work is work, home is home.
Company connection: A real industrial concern to touch and feel is right across the hallway. And it offers you not only a reputable company address, but also the opportunity to network.
Transport connections: By cycle, car or bus it's just a short trip to the company premises from the city center.
We are the industrial concern CHRISTMANN + PFEIFER with various branch offices in Germany. At our company premises in Freiberg we have an office suite that we are pleased to make available to creative knowledge workers of any age and background. Here, we offer space for you to realize your own potential - without being tied to a home office - where you can work in a professional, but individual, environment.
The coworking space in Freiberg comprises some 180 square meters of collectively usable infrastructure and offers plenty of space for dialog and events. Workstations can by booked by the day or by the month. In our custom-built, unconventional "communications room", which is suspended from the ceiling, you will find a fully-equipped kitchen where you can prepare a meal at any time. Alternatively, you can order food by phone from the take-out around the corner. You can then eat (together) at the bar or in our cozy chill-out area.
Our coworking space offers an area in which interesting and multifaceted synergies from various sectors and industries, ideas and the spirit of individual users are able to evolve in this multi-storey environment together with the experience and innovative potential of a successful industrial concern. Furthermore, the corporate infrastructure, such as the post room, secretarial service, conference room and technical facilities are available for joint use. They can be additionally booked according to needs.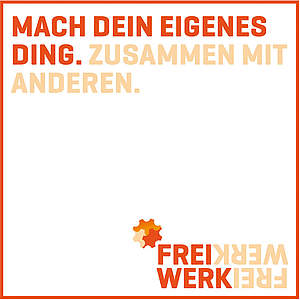 Flexible workstations
Low fixed costs
Reputable company address
Working in a community atmosphere
Networking
Joint events
Post service
Secretarial service
Conference rooms with technical facilities
We want to offer everyone an opportunity to evolve freely - at a low cost. These services are included in every tariff:
Large office with an industrial design
Large and spacious desk + shelf area
Comfortable office chairs
Fast internet connection with speeds of 50 Mbit/s (WLAN/LAN)
Printer (fair use policy)
Kitchen: coffee & tea subject to fair use policy + refrigerator, tableware, pans etc.
Atmospheric chill-out area
Electricity, heating, water
Free parking spaces
Free networking and interesting coworkers
Connection with an industrial concern
| | |
| --- | --- |
| TagesFlex Daily ticket | €13.00 |
| ZehnerFlex 10 daily tickets, valid for use within 3 months | €110.00 |
| FlexDesk Monthly ticket with flexible desk allocation, 24/7 access | €190.00 |
| FixDesk Monthly ticket with a fixed desk, 24/7 access | €220.00 |
incl. statutory sales tax.
Normal opening times: Mon. - Fri. from 8 am to 5:30 pm
If you book a monthly ticket you receive a key for 24/7 access.
Additional services
Safe: €10.00/month
Meeting room: €35.00/hour
Catering for meetings: on request
Post and secretarial service: on request
For an efficient process simply contact us briefly beforehand. You will then receive your ticket, enabling you to start straight away.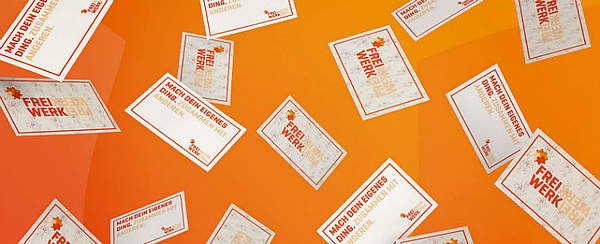 Contact and Transport Connections
You can travel by public transport to the Fuchsenmühlweg stop. If you arrive by car or cycle you can drive conveniently into the parking lot. There are, of course, free parking spaces for everyone.
Address
CHRISTMANN + PFEIFER
4th floor Coworking Space FreiWerk
Himmelfahrtsgasse 31
09599 Freiberg
Tel. +49 3731 59-0
Mail: freiberg(at)cpbau.de
Visits & Trial Dates
If you would like to arrange a visit or trial date you can telephone or email us.