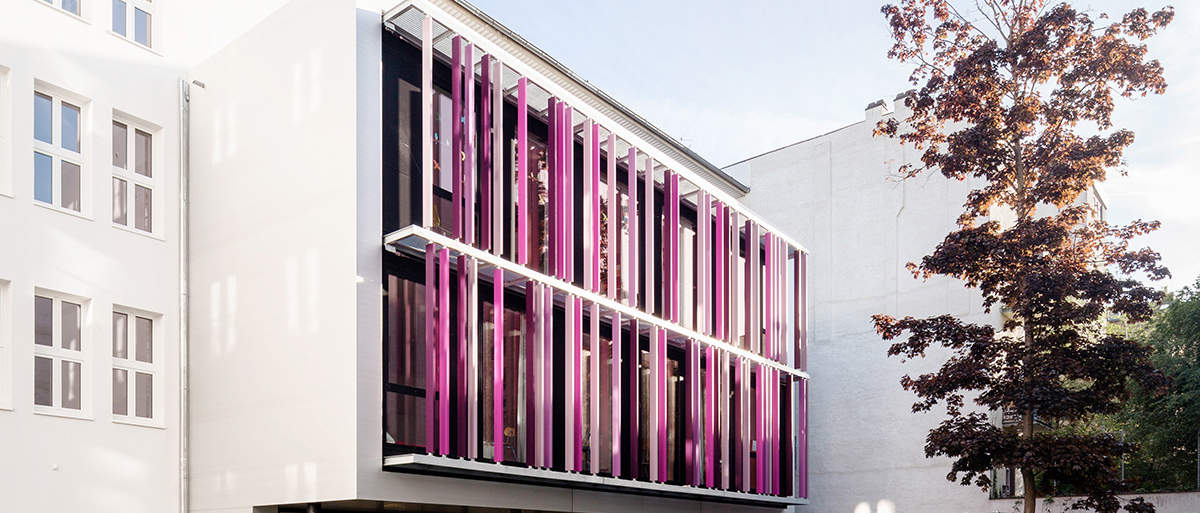 Facade for Elementary School Renovation
The 1970s school building is surrounded by large trees and is set back from the streetscape south of Wiesbaden's inner city at the crossroads of Karlstrasse and Adelheidstrasse. The exterior facades, along with the central access to the inner courtyard and schoolyard, are under a preservation order.
During the reconstruction and renovation work according to the design by grabowski spork Architecture, a refectory was integrated into the existing buildings and new classrooms and childcare rooms built in front of the existing buildings on the schoolyard. The annex containing the new childcare rooms leans like a steel shelf on the facade of the school's inner courtyard.
C + P realized the mullion-transom facade for the new part of the building. This extends over three floors with the eye-catching protruding, lilac-colored pilaster strips. The order scope also included fire protection and solar shading systems. Construction took place during ongoing operation of the school – with minimum disturbance to students and teachers.
| | | |
| --- | --- | --- |
| | Developer | Regional State Capital of Wiesbaden |
| | Service | Light Metal Construction (Facade) |
| | Place of construction | Wiesbaden, Hesse |
CHRISTMANN + PFEIFER.
The ideal network of specialists for your building project.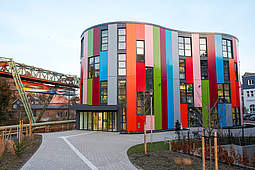 Light Metal Construction.
We harmonize commercial and aesthetic requirements by combining the construction materials light metal, steel and glass and ensure smooth realization.
Read more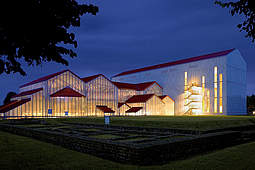 About C + P.
CHRISTMANN + PFEIFER has been synonymous with expertise in industrial and commercial construction since 1925. When you build with us you will benefit from our experience, know-how and a high degree of flexibility.
Read more