Modular construction based on the construction kit principle with the C + P SmartFit Module.
Why make things complicated when you can make them standardized?
In modular construction, we rely on a customizable flexible construction kit. The core element of this kit is our standardized preconfigured C + P SmartFit Module. We flexibly assemble our modular buildings into a wide variety of building geometries based on this SmartFit module.
The advantages of modular construction: mass-produced, industrially manufactured yet built to measure
The pervasive concept of "standardization" in modular construction is not to be equated with a lack of flexibility or individuality. Here, "standardized" refers rather to planning and manufacturing processes. Everything that has already been defined in advance does not require any further detailed consideration and thus speeds up the entire project process.
Therefore, a modular building is by no means a structure without emotion, lacking personal flair or extravagant features. Quite the opposite: we aim to create modular buildings that correspond 100% to the individual specifications and wishes of our customers and, at the same time, deliver all the advantages that can be expected from modular construction due to the high degree of standardization: a great deal of planning security with regard to deadlines and costs, reliably high quality and a priceless reduction in stress.
The modular construction based on a construction kit principle sounds interesting?
Then please don't hesitate to get in touch!We will be happy to advise you at any time and without obligation on building with the C + P SmartFit Module.
---
Smart design.
The C + P SmartFit Module is based on a firmly defined standard grid. This standard simplifies the entire project process from planning to implementation. We assemble your modular building into different building geometries on the basis of the SmartFit Module as if it were a construction kit, whereby the interior structure can be designed in a completely flexible way. This creates a standardized, but at the same time, highly individual building solution.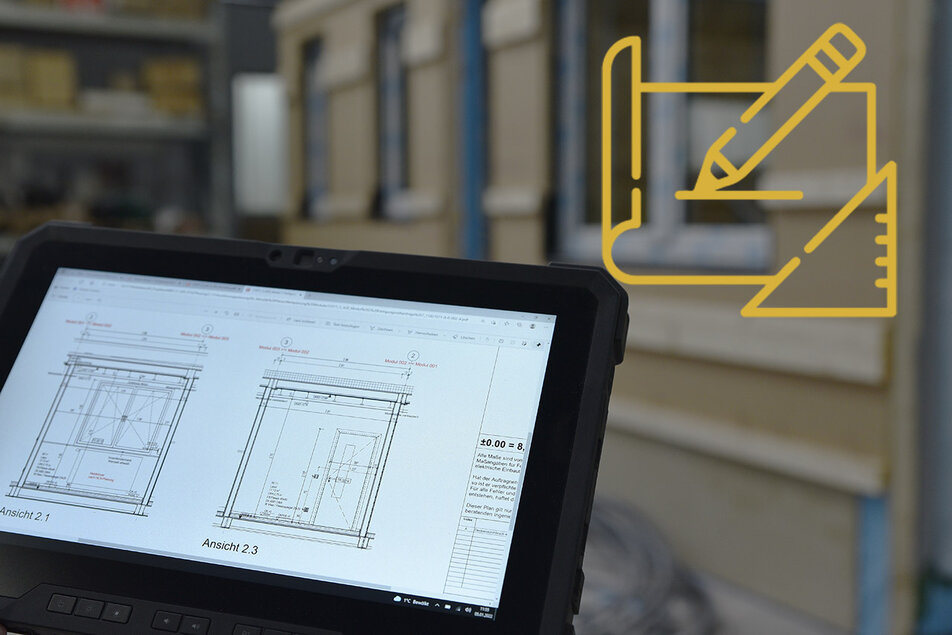 ---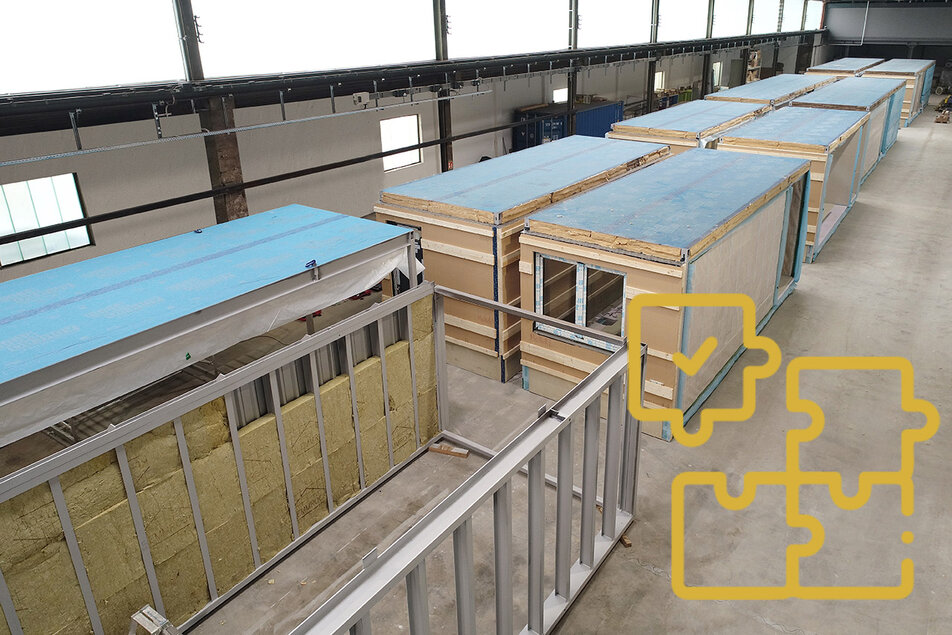 Individually adapted.
The C + P SmartFit Module is a standard module whose final design depends on your individual wishes and specifications. What do you want to build? How much surface area do you want your building to have? What do the building ground and the conditions on site look like? What type of layout do you have in mind? From this small selection of possible questions, you can already see: We supply the module – you supply the ideas! In this way, we work together to develop the ideal solution for your project.
---
Tailor-made.
You can also rely completely on us when it comes to execution because, as a construction service provider with almost 100 years of experience, we know what matters when it comes to handling construction projects. We will gladly take over the complete management of your modular construction project, from the integral planning according to BIM methodology to the production and assembly of the room modules as well as the coordination of all trades on the construction site to the turnkey handover of the building.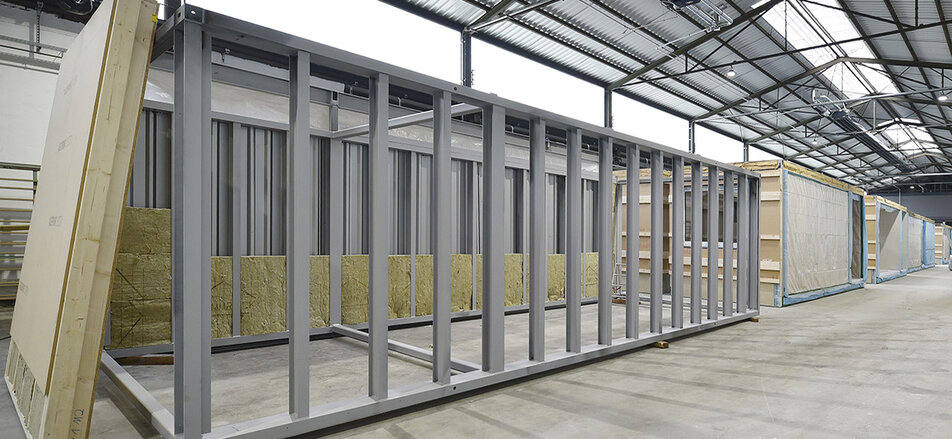 Modules in steel-wood hybrid construction.
When constructing our C + P SmartFit Modules, we combine the two materials steel and wood in a special way: The supporting structure of our modules consists of a steel construction, while the exterior walls are constructed using prefabricated elemental timber stud walls. With this steel-wood hybrid construction method, we create a special asset in terms of environmental quality and resource efficiency.
Learn more about modular construction with CHRISTMANN + PFEIFER.
Please do not hesitate to contact us!
We are always there for you. No matter whether for a non-binding first consultation or concrete planning for an upcoming project. Just give us a call, write an email, or send us a message using our contact form. We look forward to hearing from you!

Contact us now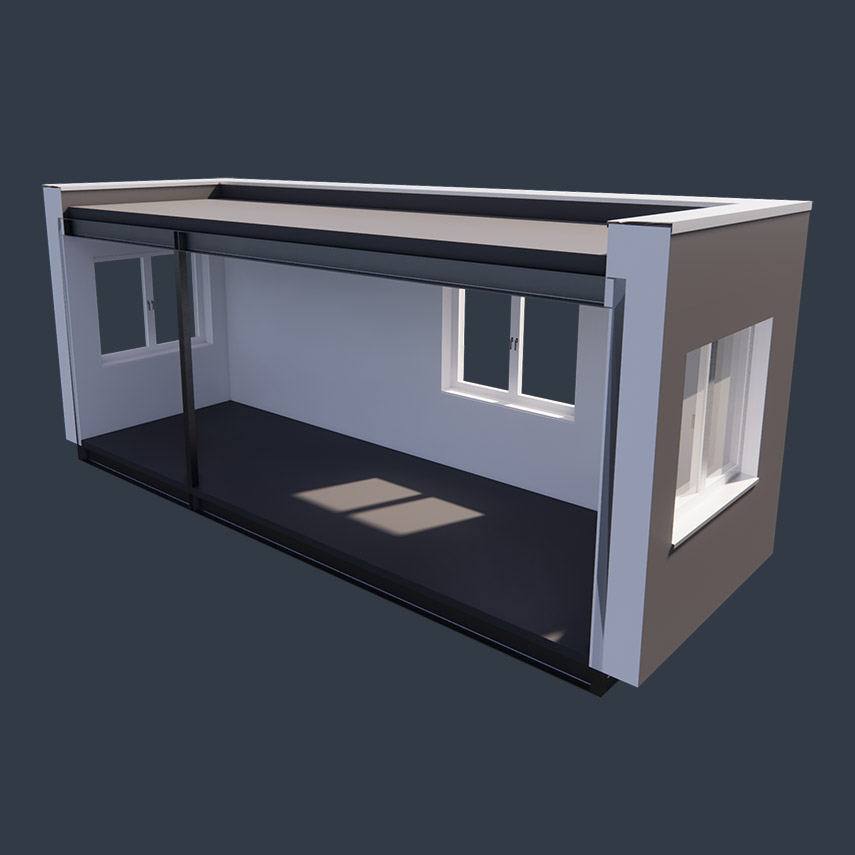 Why modular construction
by CHRISTMANN + PFEIFER?
Those who rely on us and our SmartFit Module in modular construction can expect:
Sustainability
Consistent high quality
Cost certainty
Schedule reliability
Speed
Flexibility
This is mainly thanks to the standardization that is consistently applied in modular construction across all planning, production and execution phases. The serial industrial production of the room modules under controlled conditions, based on firmly defined processes and according to exact plan specifications, has a positive effect on the entire construction process.
What can we build for you?
Our C + P modular buildings based on the SmartFit Module are just as individual as your wishes and ideas. What do you want to build?
All this and much more is conceivable and, above all, feasible! In close coordination with you, we work out and analyze all details and specifications of your project:
How much surface area do you want your building to have?
What do the building ground and the conditions on site look like?
What type of layout do you have in mind?
What about corridors, usable areas, sanitary facilities?
How many and which window or door units are needed?
Which facade design appeals to your tastes?
…
Based on this information, we develop a specific proposal for the construction of your building on the basis of our C + P SmartFit construction kit – tailor-made and with plenty of scope for the implementation of your ideas.
Sound interesting? Then get in touch with us today. We are always happy to help you.